Digital communication platform for Heidelberg customers firmly established on the market
09/25/2018
Heidelberg Assistant already has over 400 users at more than 200 print shops worldwide
Customers appreciate automated provision of information, high level of transparency, and rapid e-commerce processes
D.O.G. Darmstadt using system to take digitization to next level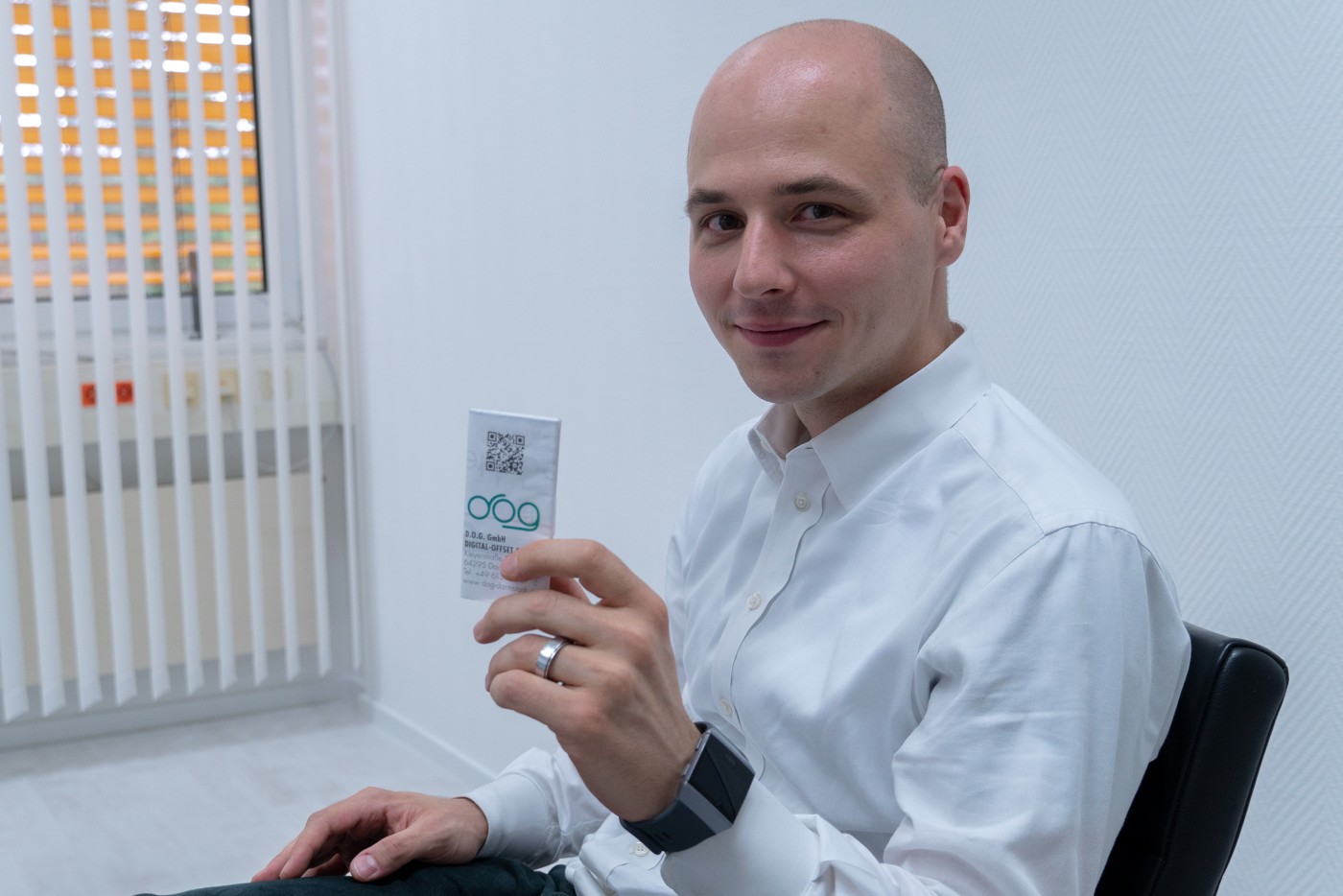 D.O.G. board member André Gass shows a typical print product from his company.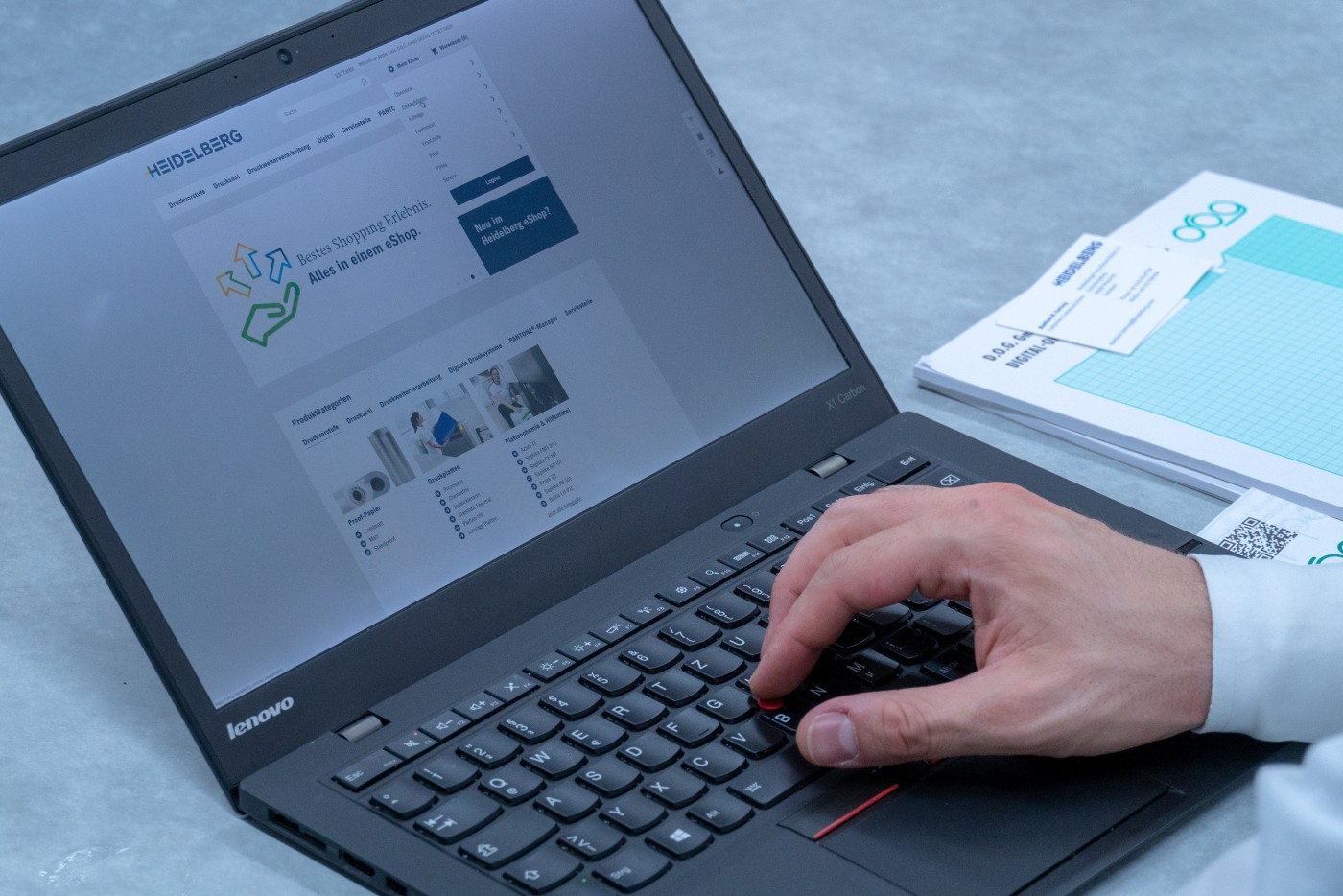 D.O.G. board member André Gass appreciates having direct access to the personalized Heidelberg eShop from the Heidelberg Assistant.
Previous
Next
The market launch of the Heidelberg Assistant at the end of last year marked a new chapter in digital customer support for Heidelberger Druckmaschinen AG (Heidelberg) and placed the customer relationship on a new footing. The company won the Digital Leadership Award for this innovative system and has succeeded in firmly establishing it on the market in just a short space of time. More than 400 users at more than 200 print shops the world over are already using the Heidelberg Assistant on a regular basis and this is set to increase to around 500 by the end of the current financial year.
"Digital management of maintenance operations is becoming an increasingly important success factor throughout the lifecycle of industrial print shops. The Heidelberg Assistant plays a key role in boosting the overall efficiency of these businesses by helping them digitize their communication and service processes," stresses Professor Ulrich Hermann, member of the Management Board responsible for Lifecycle Solutions and Chief Digital Officer at Heidelberg.
D.O.G. Darmstadt uses Heidelberg Assistant to take digitization to next level
Automated e-commerce step by step
Further Information