"The future belongs to personalization"
11/30/2017
Heidelberg supported printing of the new, personalized "turi2 edition"
More than 1,200 customized covers in the highest resolution
Lavishly produced book on the theme "Das Ego in Zeiten des Internets"
(The Ego in the Time of the Internet)
Customized and personalized covers attract much more attention than standard products. To be seen in the latest and fifth issue of the "turi2 edition" with more than 1,200 customized covers.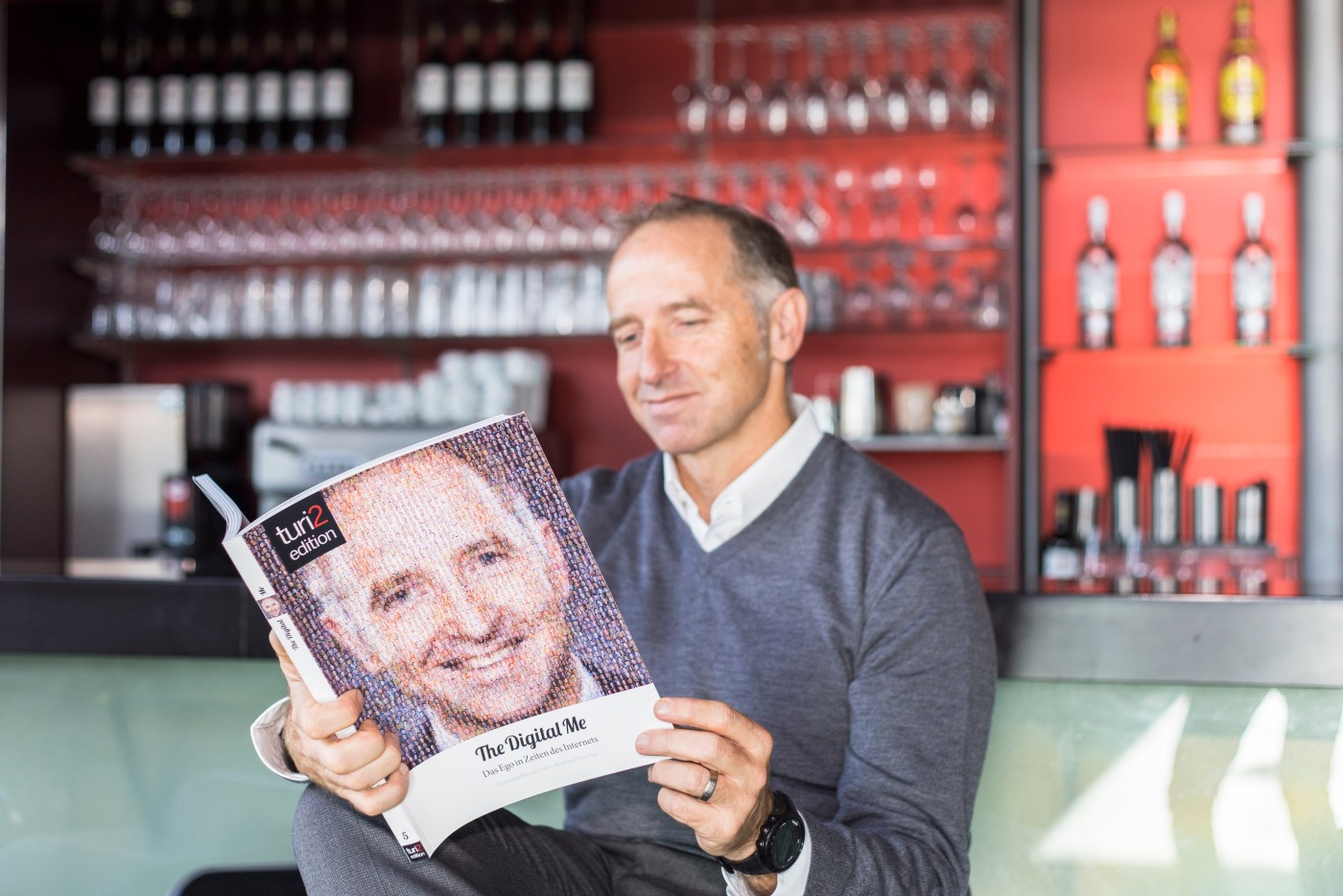 The personalized covers were printed at Multi Packaging Solutions in Obersulm, which has the distinction of being the first commercial user for the Heidelberg Primefire 106. Its 200 pages of content were printed using a traditional offset approach at Schleunungdruck in Marktheidenfeld on an eight color Heidelberg Speedmaster XL 106.
Previous
Next
"We wanted to do something different, to provide a feast for the eyes and a kind of pit stop for the senses," says Peter Turi. The 56-year-old is a media man through and through, wearing the hats of publisher, forward thinker, lateral thinker, visionary, and preserver. He has been publishing the "turi2 edition" – according to its own advertising, the "slowest and most beautiful industry journal" – for two years. In a sense it is a kind of "slow print" for the media landscape, which is increasingly characterized by speed. The aim of the book series, which is published twice a year, is to provide "inspiration for influencers from the world of media and brands." These people know how much digitization has changed our lives and with it the print media industry, and how much more change is to come.
More than 2,000 mosaic tiles in the highest resolution
Ideal combination of digital and offset
Further Information