Digital label printing gathers pace in Canada
12/20/2018
DATA Communications Management installs first Heidelberg-Gallus Labelfire in Canada
Performance and service availability crucial decision-making factors
Significant growth in digital label printing segment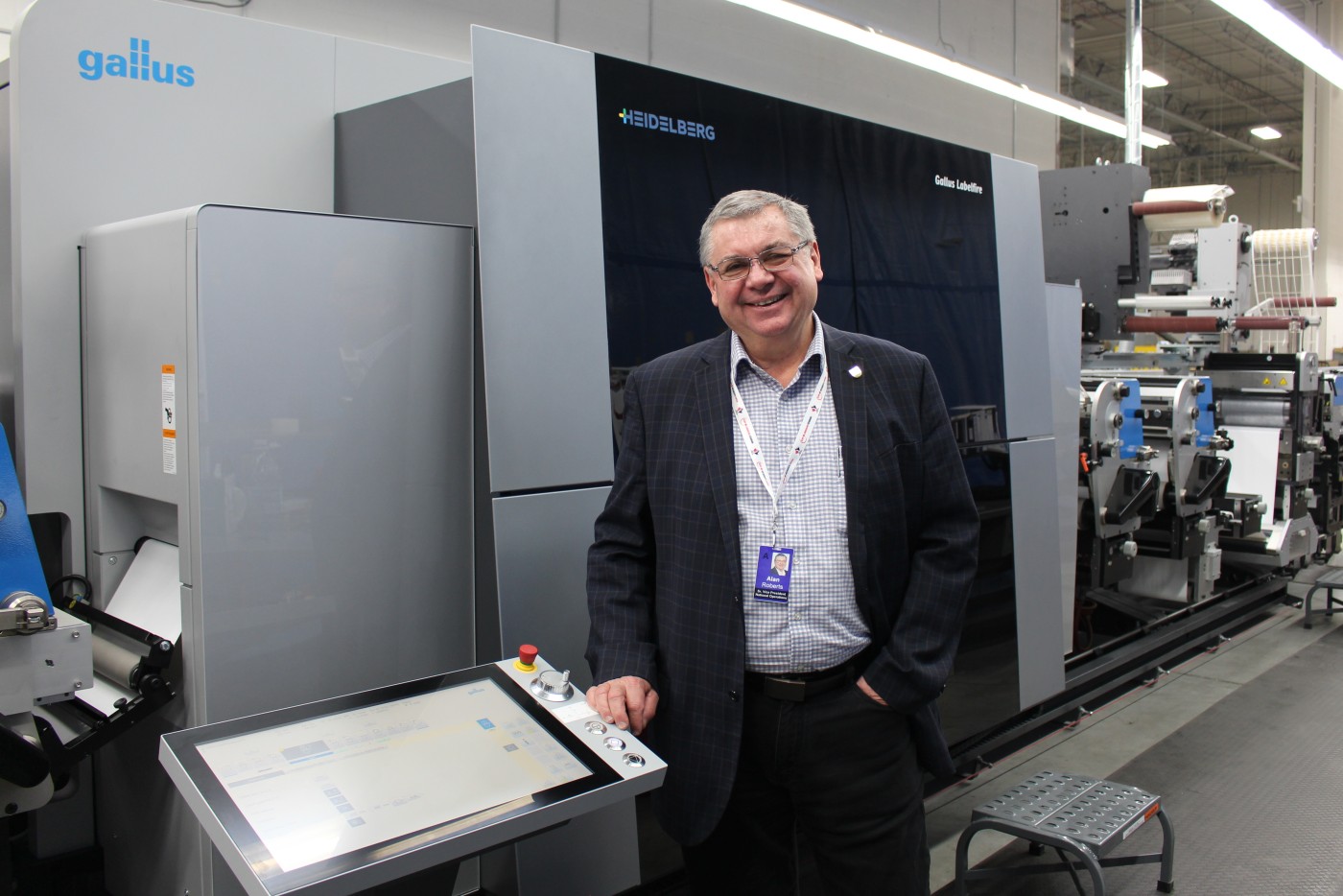 DATA Communications Management recently became the first company in Canada to install the Gallus Labelfire 340. Alan Roberts, Senior Vice President Data Communications Management, in front of the Gallus Labelfire 340.
Brampton-based DATA Communications Management (DCM) recently became the first company in Canada to install the Gallus Labelfire 340 from Heidelberger Druckmaschinen AG (Heidelberg). The investment is aimed at boosting performance in the fast-turnaround production of customized labels. A market leader in print-on-demand solutions in Canada, DCM has focused on traditional flexographic labels for the past 50 years. As one of the country's biggest label manufacturers, the company expects considerable progress in terms of productivity and quality in the printing of variable labels. Alan Roberts, Senior Vice President at DCM, explains: "Our customers want shorter runs and labels with greater customization. If we want to lead the market for fast-turnaround prime labels, we need the best hybrid technology, and I believe that's what we have in the Heidelberg-Gallus Labelfire 340."
The Gallus Labelfire 340 sets new standards in the label market and combines the very latest digital printing advances with the benefits of conventional printing and postpress technologies. To help meet the growing customer requirements that DCM has to satisfy in short runs, the system prints at a speed of 50 meters per minute. "A hybrid machine is the right solution for our company because – unlike a digital-only press – it offers us the flexibility we need to give our customers what they want, particularly as we can take care of everything in a single pass," Roberts points out.
Another factor that won over DCM was the additional functions of the Labelfire 340, which enhance the quality and color of labels. Exhibiting a resolution of 1200 x 1200 dpi, the system features cutting-edge inkjet technology with seven colors plus white, combined with three conventional flexographic printing units – all controlled by the Prinect Digital Frontend from Heidelberg.
Extensive service network impresses customers
About DATA Communications Management
Label printing is a growth market
Further information about the Gallus Group
Further Information