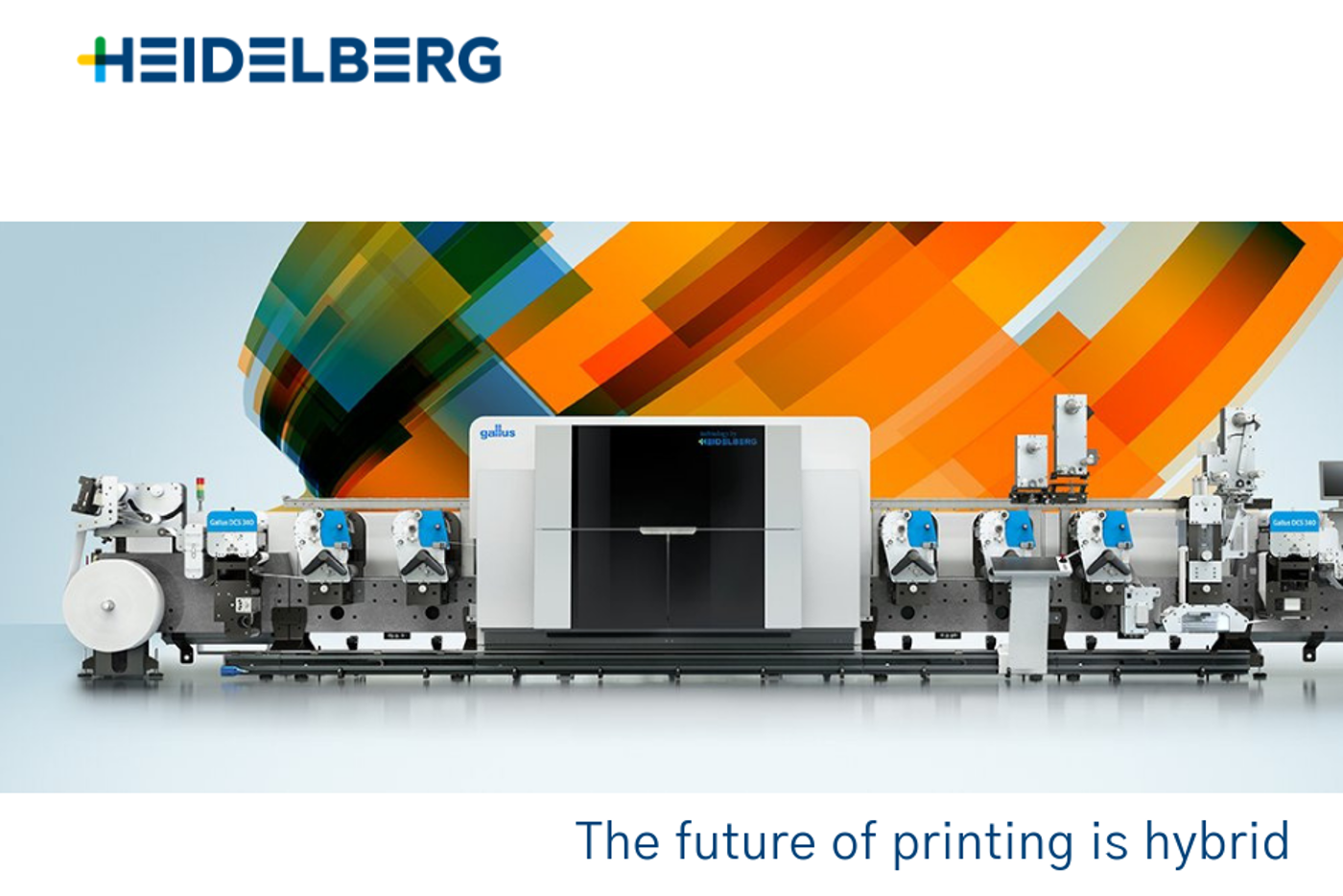 The Future of Printing is Hybrid
The increased demand for shorter lead times, quicker print jobs completions and periodic pricing revisions have led to the introduction of hybrid printing, one of the most advanced and automated printing processes available today.
What is Hybrid Printing?
Hybrid printing is a single-pass process which combines multiple printing technologies and converting techniques with the aim of leveraging the capabilities of both conventional and modern methods. For example, a hybrid print job may combine flexo printing and digital printing to bring together the reliability and in-line features of the former and the creative possibilities of the latter.
In hybrid printing, a UV inkjet system is used to produce a digital print which, when combined with flexographic stations, facilitates the printing of multiple complex projects requiring a wide spectrum of colours. All of this can be achieved, with hybrid printing, on virtually any substrate. Hybrid printing, therefore, is becoming a popular choice for the printing of product packaging materials and labels.
Benefits of Hybrid Printing
In hybrid printing, only a single press is utilised to print and, therefore, it takes very less time to schedule jobs during the prepress stage. Addressing the ever-increasing demand, hybrid printing achieves quicker lead times, making it possible to print more in a shorter time span.
Hybrid printing makes printing and converting a majority of (small to medium) print jobs profitable. It requires less substrate, uses less ink, varnish and laminate, generates very little running waste, and eliminates overrun. In the case of long digital runs, it reduces cost through the use of flexographic spot colours, metallics and varnishes.
When used separately, there are limitations in both flexo and digital printing. While flexo printing cannot be used to print variable data, cold foil prints are not possible using digital printing. Hybrid, combining the capabilities of both types of printing, can do both - and more!
Normally, if several printing and converting techniques are combined, it will require multiple machines, include multiple stages, and need multiple intermediary product tests at each stage. This also increases the room for error and, in turn, time and cost. Hybrid printing, on the other hand, is a single-pass process where all of the steps are undertaken at one go, saving time and effort, while minimising the possibility of error.
In essence, hybrid printing offers the best of both worlds – the conventional and digital printing - and, at Heidelberg, we have the perfect product for that, Gallus Labelfire 340.
To know more or to make the switch to hybrid, get in touch with us today!
If you enjoyed this blog post subscribe to our monthly newsletter for more.
Further Information
Products & Services

From prepress to postpress, no matter if it's about classic sheetfed offset, digital printing or special applications like UV printing, explore the products and services on our corporate webpage.


Colour

An investment in Heidelberg Print Colour Management is not only an investment in your business today, but also in your future business.
more

Tips and Tricks

Information, advice, comment and opinion from your Heidelberg UK Prinect Specialists
more