Labelexpo Europe 2019 – Heidelberg/Gallus focus on digital printing and converting as growth market
09/24/2019
Launch of Digital Printbar
"Your Smoothie" campaign underlines additional possibilities of variable data printing
Gallus Labelmaster with new die-cutting unit and optimized features boost productivity in conventional label printing
Download the digital press kit of Gallus exhibiting at Labelexpo Europe 2019 in the press area of Heidelberg: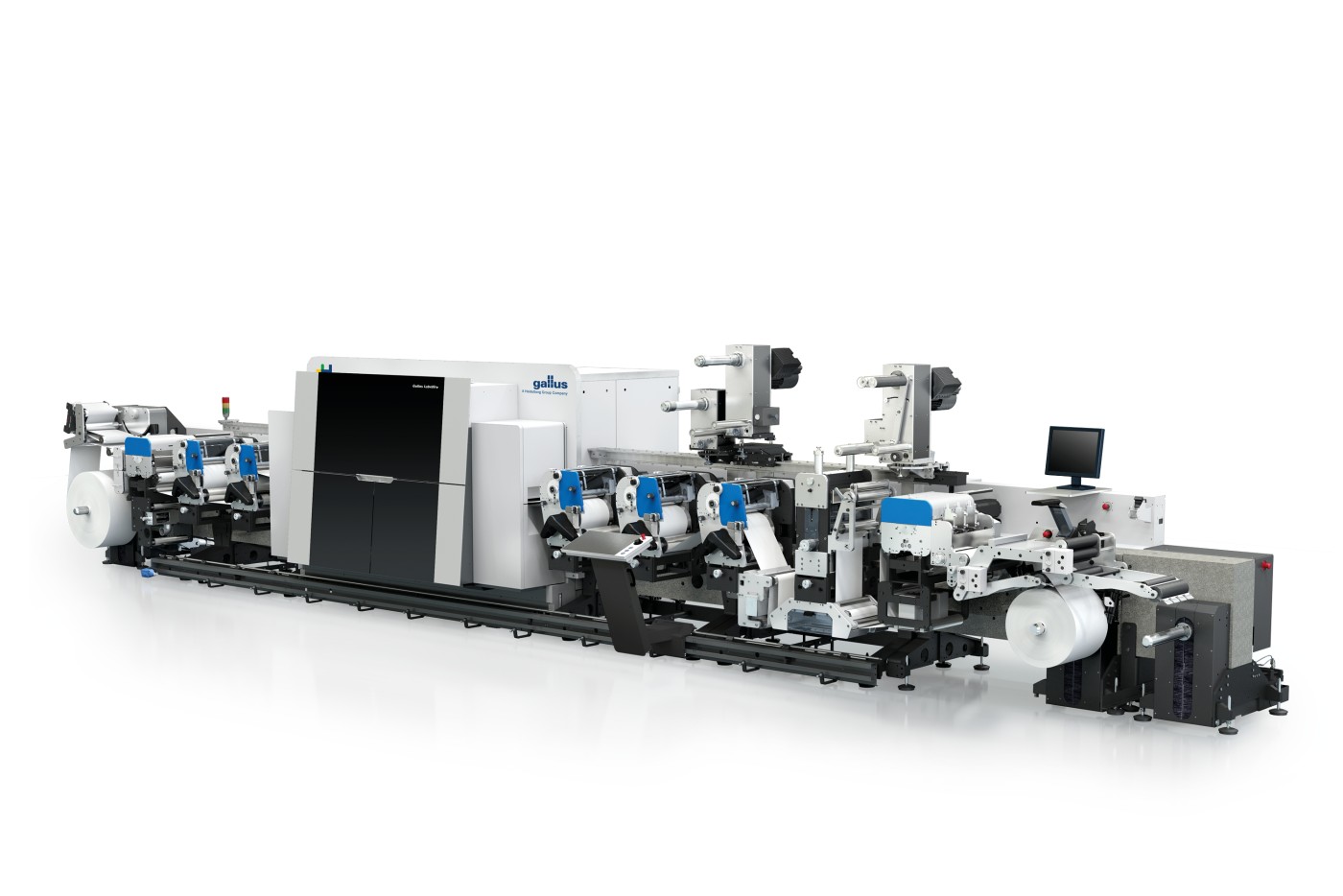 All the possibilities of hybrid label printing with the Gallus Labelfire is on show at Labelexpo Europe 2019 – from highly embellished labels produced using the integrated Digital Embellishment Unit (DEU) to best-in-class digital inkjet printing and fully variable data printing Source: Gallus Ferd. Rüesch AG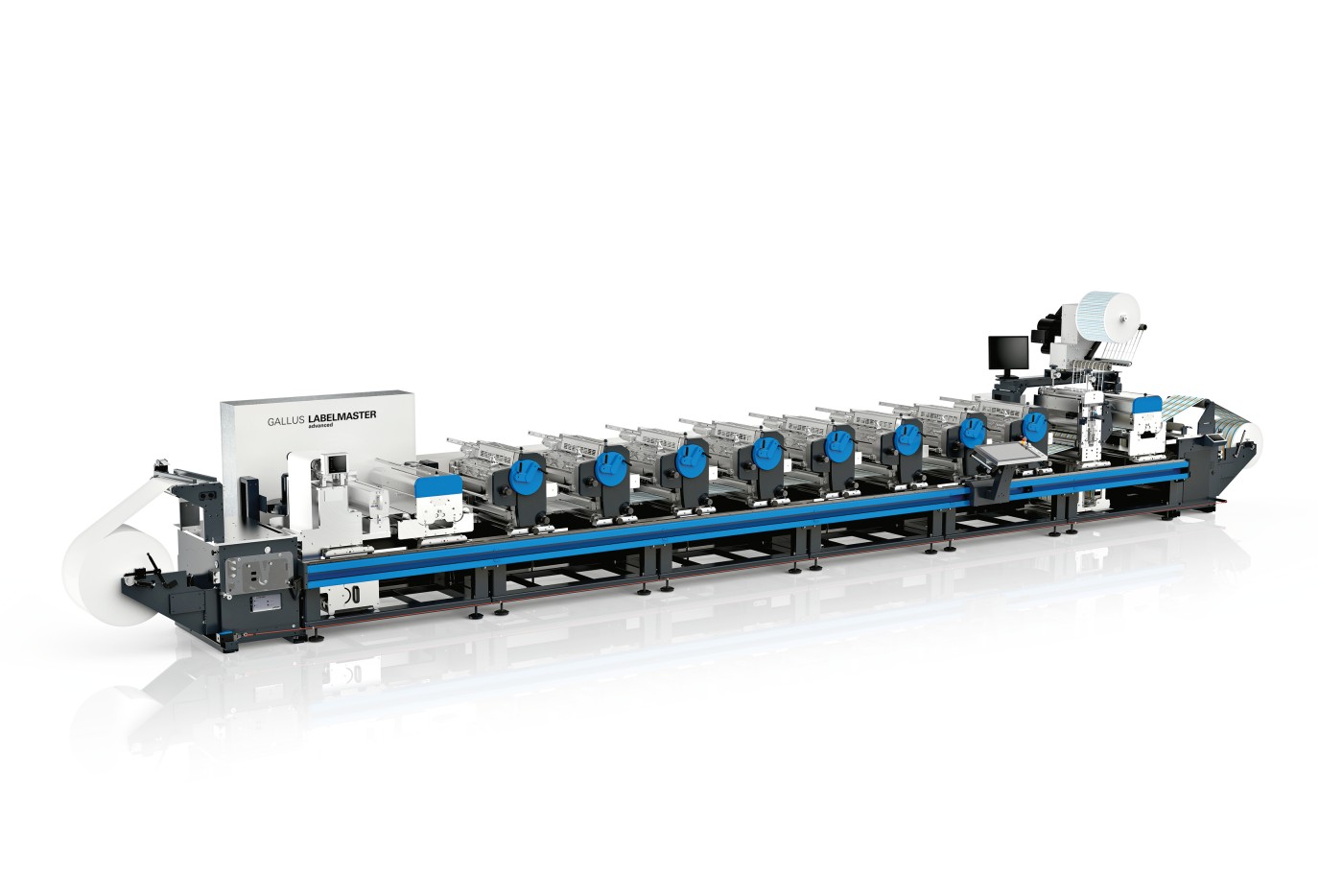 The Gallus Labelmaster conventional press combines excellent flexibility and cost-efficiency with impressive new features such as the brand new Digital Printbar and the new Rotary Die-Cut Unit Quick Source: Gallus Ferd. Rüesch AG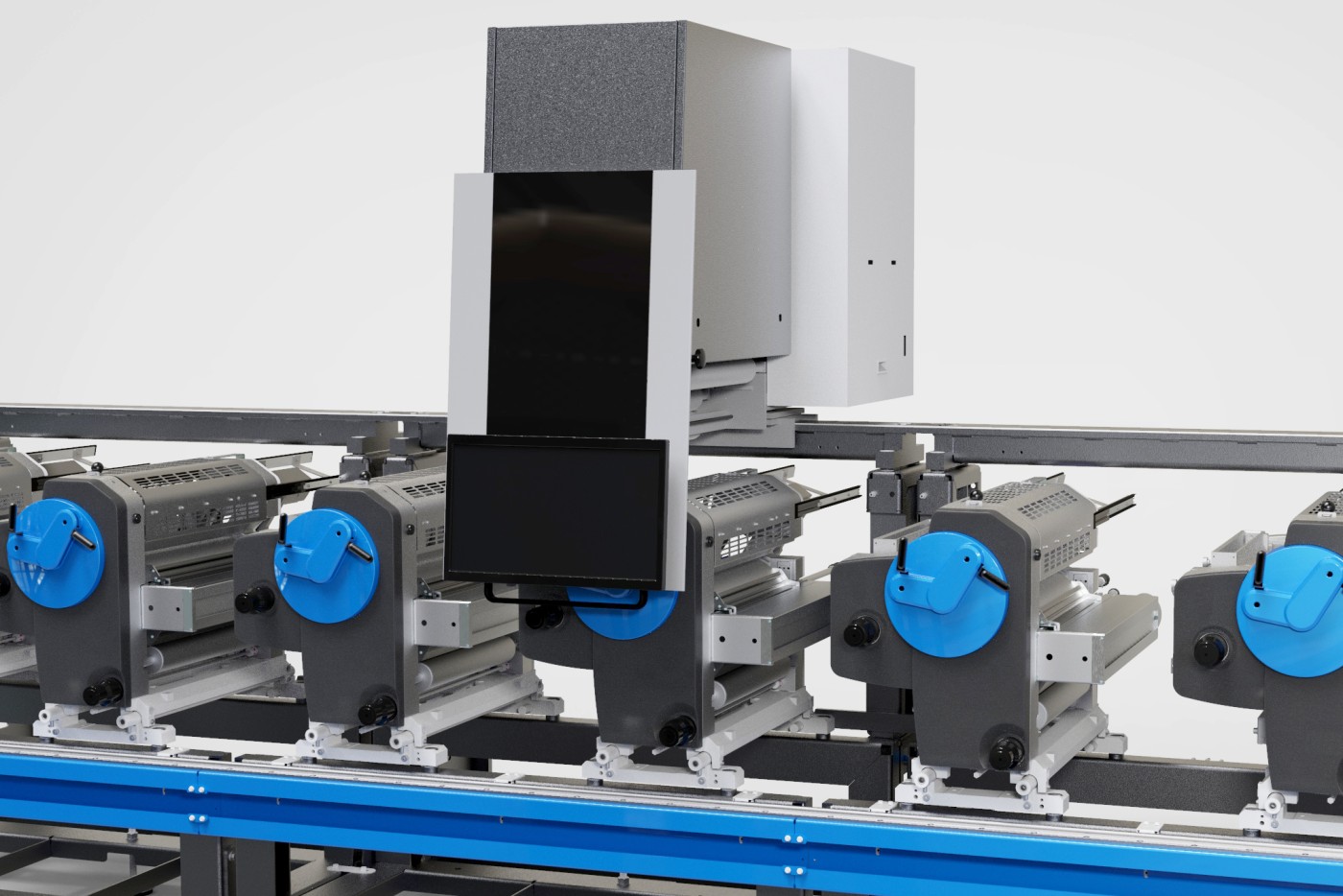 The new modular Digital Printbar is an inkjet printing unit designed specifically for digital insetting of highly opaque, digital white
Previous
Next
St. Gallen, 24 September 2019 – Gallus, a Heidelberg Group Company, shows the whole range of possibilities for digital and conventional label printing and converting. The hybrid label press Gallus Labelfire combines industrial inkjet printing with conventional label printing at printing speeds up to 70 m/min and further shows a range of digital finishing possibilities with the integrated Digital Embellishment Unit (DEU) at Labelexpo. The "Your Smoothie" campaign explains to visitors how full Variable Data Printing is working. On the Gallus Labelmaster visitors can see the newly launched Digital Printbar for digitally printed opaque white as well as a new rotary, quick-change die-cutting unit and further optimized features for conventional narrow web printing.
Having the motto "Powered by Your Trust" in mind Gallus and Heidelberg show live at Labelexpo Europe 2019 in hall 5, stand B28/C31 two Gallus Labelmaster presses, the Gallus Labelfire and the Gallus Smartfire.
The Gallus Labelfire is designed for digital production of narrow web products, especially self-adhesive labels. In 2018, AWA Alexander Watson Associates estimates the global pressure-sensitive label market grew by about 5%. Interest in digital printing, in addition to analog and hybrid print solutions, is one of the market drivers in this regard, according to the AWA Global PSL Market Study 2019.
Gallus Labelfire: Spot on digital
Launch of the Digital Printbar
Gallus Labelmaster with a new, rotary quick-change die-cutting unit
Gallus Smartfire for entry level digital label printing
Link to new label printing knowledge portal
Further Information