Heidelberg successfully branches out into electromobility – 1000th Wallbox Home Eco rolls off production line
02/04/2019
1000th unit to help power Anpfiff ins Leben e.V.'s fleet of electric vehicles
Primarily sold via Amazon, electrical wholesalers, consumer electronics chains, and DIY stores
Business version planned for current calendar year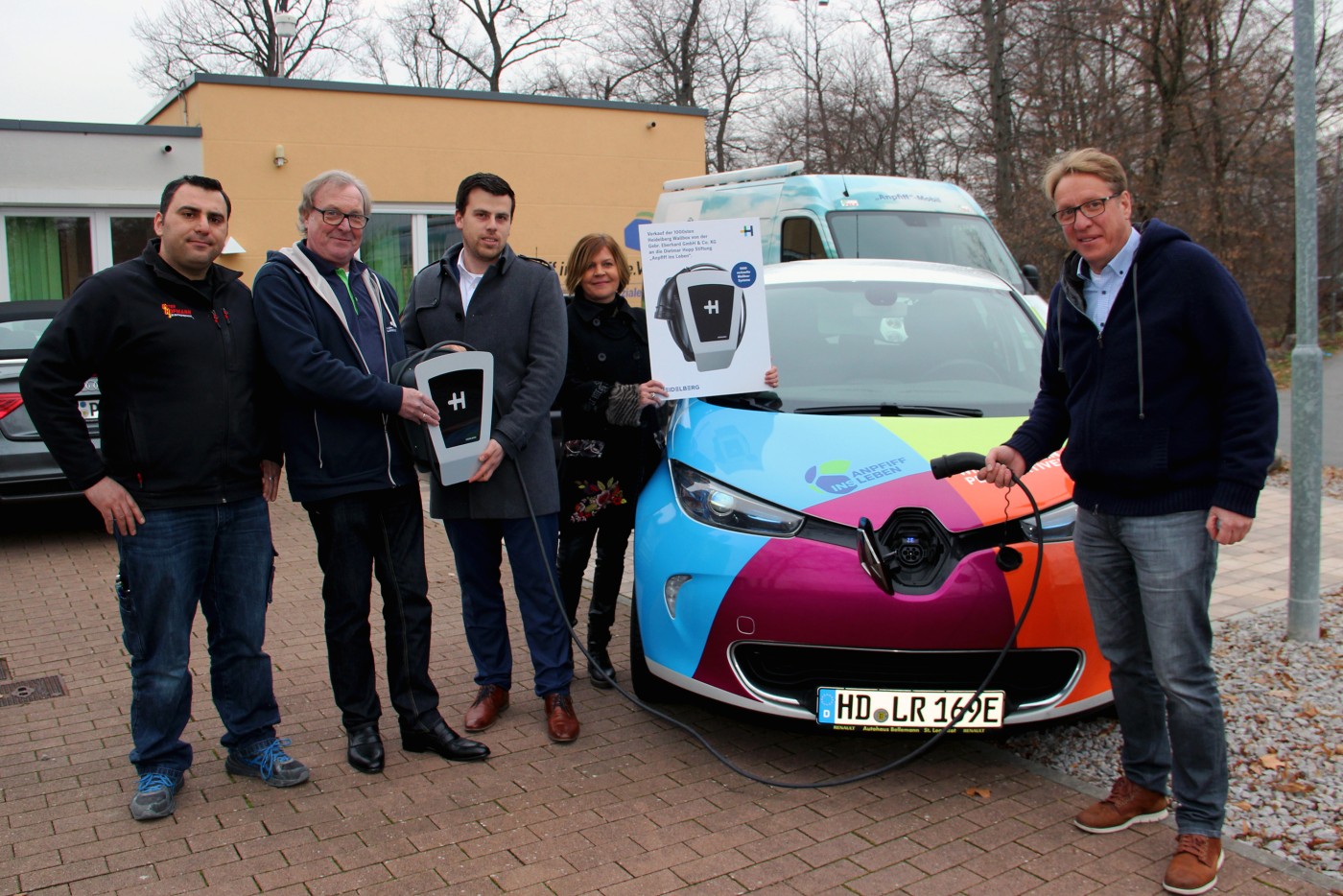 The 1000th Heidelberg Wallbox Home Eco is taken into service at non-profit association Anpfiff ins Leben e.V..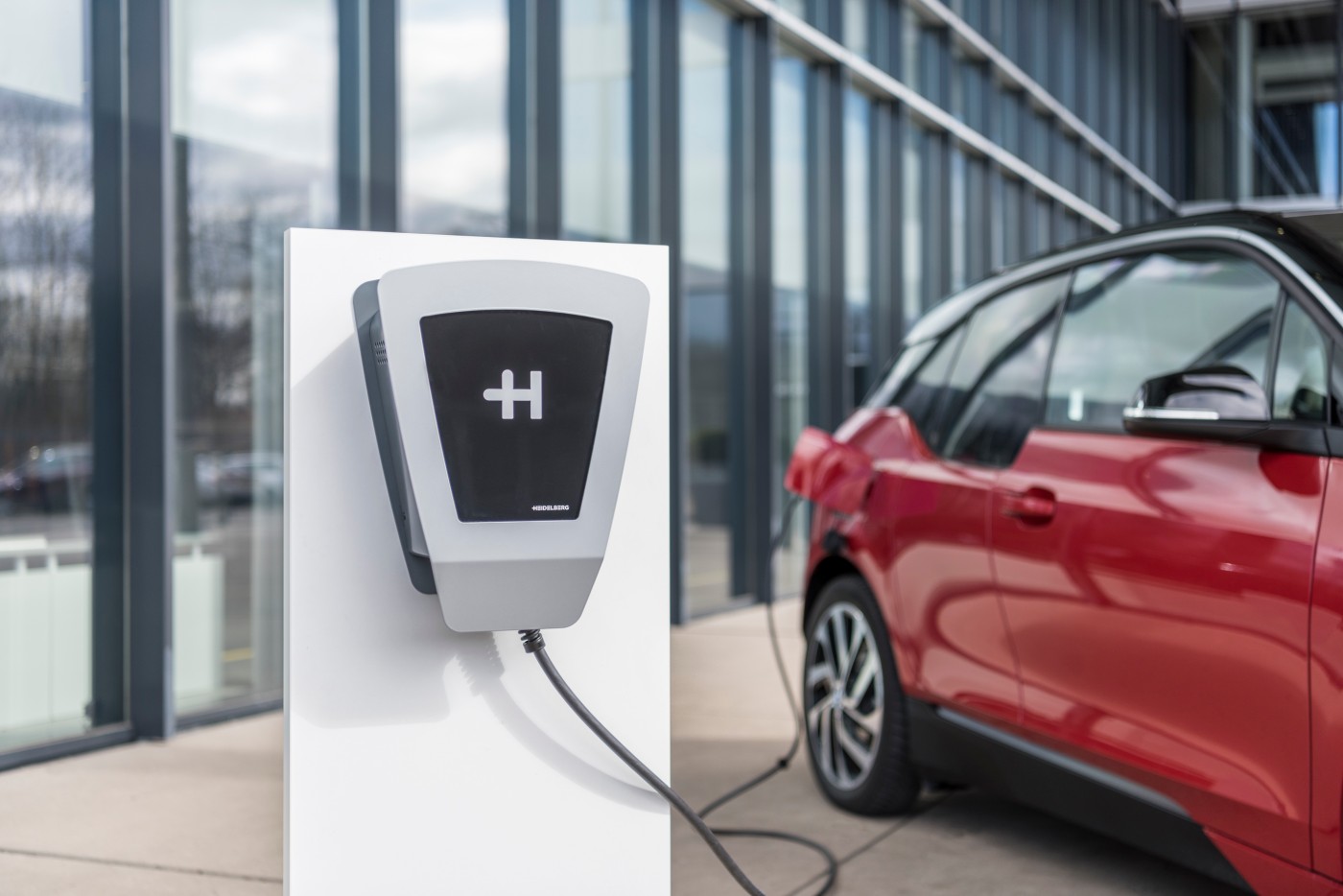 The Heidelberg Wallbox Home Eco is available from outlets including Amazon I Germany only, with prices starting at 499 euros (incl. VAT).
Previous
Next
A look at the vehicle registration statistics for 2018 shows that German consumers are now also embracing electromobility, with electric and hybrid vehicles becoming increasingly popular. With this in mind, the 1000th Heidelberg Wallbox Home Eco – a charging device for electric and hybrid vehicles – has already rolled off the production line at Heidelberger Druckmaschinen AG (Heidelberg), just half a year since the sales launch of this in-house development.
The 1000th Heidelberg Wallbox Home Eco will help power the electric vehicle fleet of Anpfiff ins Leben e.V., a non-profit association supporting young athletes and amputees. Based in Walldorf, the association purchased the charging device via a Heidelberg Wallbox sales partner – electrical wholesaler Gebr. Eberhard GmbH & Co. KG in Heilbronn. The unit was then expertly installed by Peter Hofmann Elektrotechnik from Hoffenheim.
"We are delighted at the excellent customer response to our Heidelberg Wallbox Home Eco. There will be a further significant increase in sales as electromobility grows in popularity. Heidelberg is extremely well placed to meet market requirements thanks to its extensively tried-and-tested technology platform," says Stephan Plenz, member of the Heidelberg Management Board responsible for Digital Technology.
So far, the company has only been selling the charging system in Germany and directly to end customers. It can be ordered from online platforms such as Amazon and also from various retailers and consumer electronics stores. Marketing of the Heidelberg Wallbox Home Eco has now got off to a successful start, including at Amazon, where the customer reviews are without exception very good.
Heidelberg also has a number of electrical wholesalers and various consumer electronics chains of well-known suppliers on board to sell and publicize the product.
Straightforward operation combined with a safe and robust design
Further information about the Heidelberg Wallbox
Further Information