70 years Stahlfolder.
Anniversary webinars.
Watch the recordings of our webinars of June 26 & 27
The Stahlfolder anniversary webinars give you an opportunity to discover our folding machines in action – live and from the convenience of your desk. In other words, what you see is completely genuine and without any trickery.
You can view the recording by submitting the form below.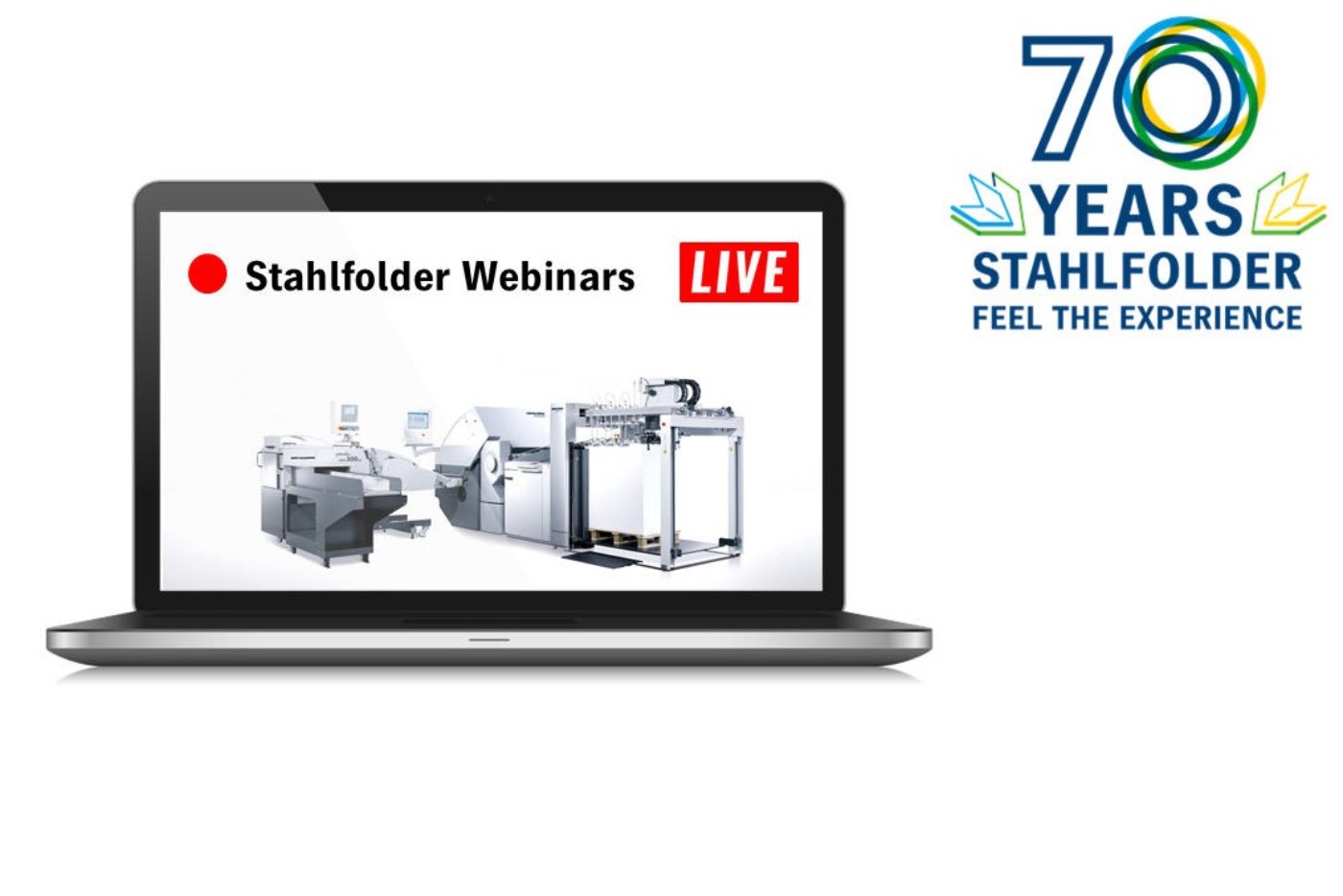 Included in our webinar playlist:
2. Stahlfolder KH 82 – anniversary edition
3. Efficient signature production with Stahlfolder peak performance
4. Miniature folding with Stahlfolder TH 56
5. Flyers of all kinds with Stahlfolder SSP
Our other anniversary offers:
Equipment offer
Get EUR 25,000 or more off the Stahlfolder KH 82 Anniversary Edition
To our special offer
Our other anniversary offers:
Equipment offer
Get EUR 25,000 or more off the Stahlfolder KH 82 Anniversary Edition
To our special offer