70 years Stahlfolder.
Exclusive anniversary
folding training.
Personal Folding Performance training*
Do you feel that you are not making the most of your folding machine's potential? Benefit from our expertise gained from 70 years of folding experience.
During our anniversary year, we will send a Stahlfolder expert from the Ludwigsburg plant to your production location. This expert will train your personnel on the available folding equipment under real production conditions and using real orders, all at extremely attractive conditions*.
The aim is to improve your operators' competence in the long term in order to use the full potential of the available folding machines: Maximum productivity with top quality.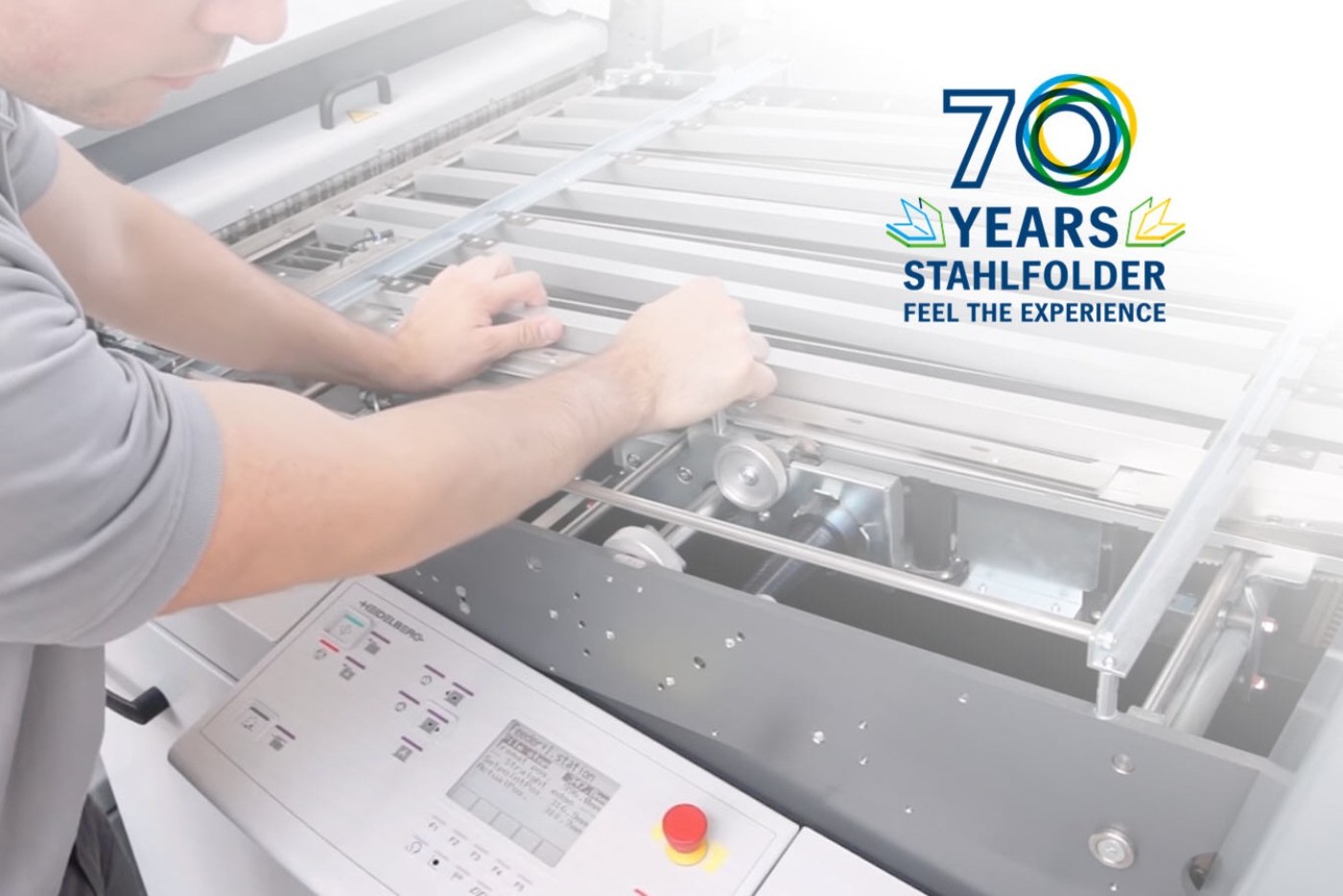 The benefits for you:
Full production capacity despite the training. We use your existing orders in the training.
Long-term improvement in your operators' competence.
Experienced Stahlfolder experts from the Ludwigsburg plant.
Training in your own production location, under real conditions.
*Offer valid until March 31, 2020
Contact us for your personal offer :
Our other anniversary offers:
Equipment offer
Get EUR 25,000 or more off the Stahlfolder KH 82 Anniversary Edition
To our special offer
Webinars
Experience our Stahlfolder folding machines live – from the convenience of your desk
Register now
Our other anniversary offers:
Equipment offer
Get EUR 25,000 or more off the Stahlfolder KH 82 Anniversary Edition
To our special offer
Webinars
Experience our Stahlfolder folding machines live – from the convenience of your desk
Register now