"Heidelberger Tiegel": Upwards and Onwards
In 1914, the firm draws attention to itself at the International Book and Graphic Industry Exhibition (Bugra) in Leipzig where it introduces the "Tiegel" (platen) press. This press is the first to allow for mass production of different varieties of small formats. In 1926, Heidelberg becomes the first German printing press manufacturer to utilize assembly-line production, thanks to which 100 "Original Heidelberger Tiegels" leave the factory each month. The platen press becomes the most successful Heidelberg product of its time.
Famous Pioneer
The Heidelberg "Tiegel" (platen) press was a revolution in terms of profitability for the entire industry. Already the pro- totype equipped with pro- peller-type grippers printed 1,000 paper sheets an hour. Its performance by far exceeded that of con- ventional presses which required manual feeding and delivery of the sheets. The new Heidelberger Tiegel, which went into serial production in 1921, could even print 3,000 sheets - and triggered a worldwide boom for Heidelberg.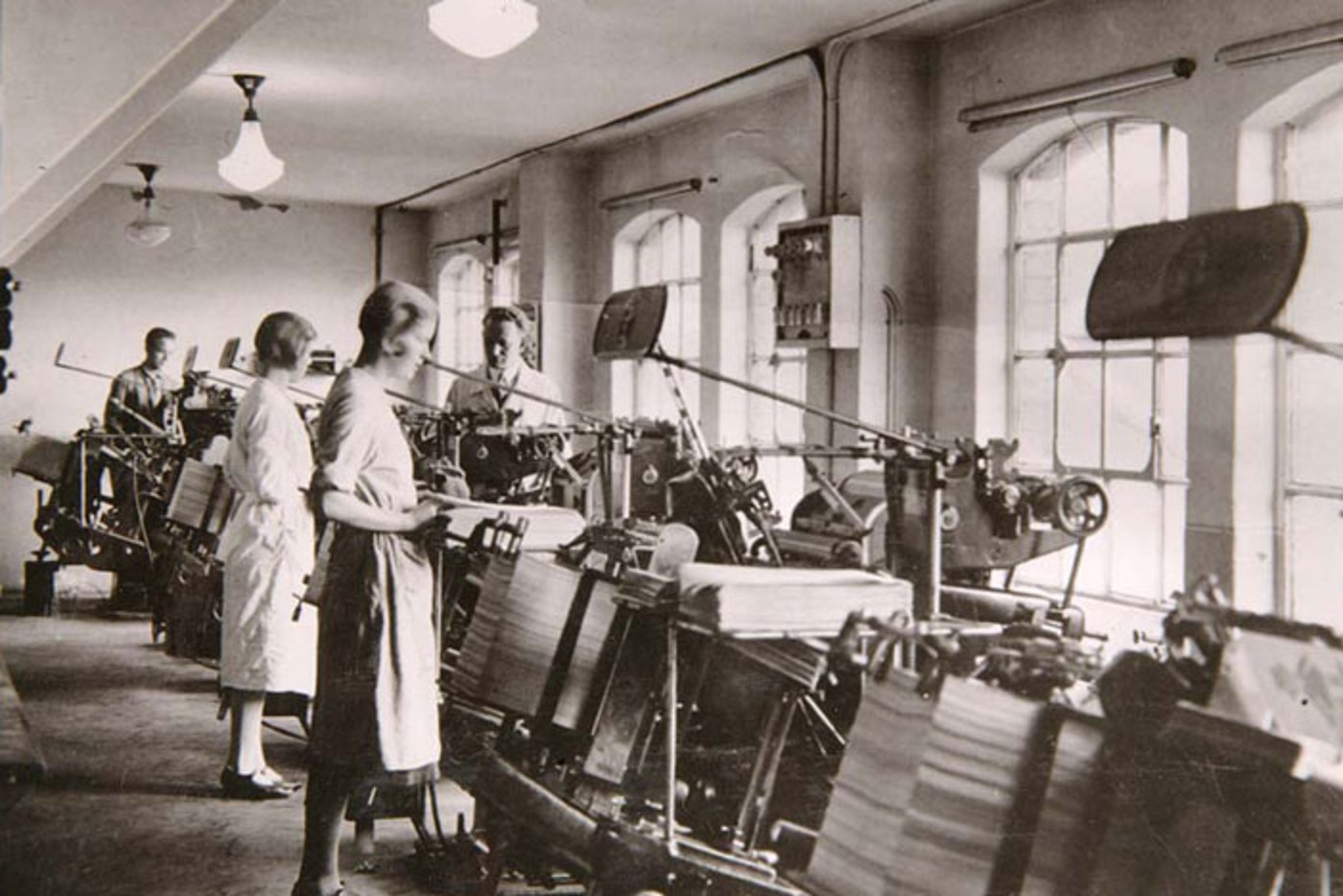 Further Information
Heidelberg Industry

Your partner for vehicle manufacturing, mechanical engineering, energy, environmental, and automotive applications.
More