Get free maintenance kit (Malaysia)
Receive a FREE Maintenance Kit with pressroom chemistry for every RM6,500 purchased via the Heidelberg eShop on any Saphira Consumables product:
Coatings, Blankets, Pressroom Chemistry, Plates, Roller, Pressroom products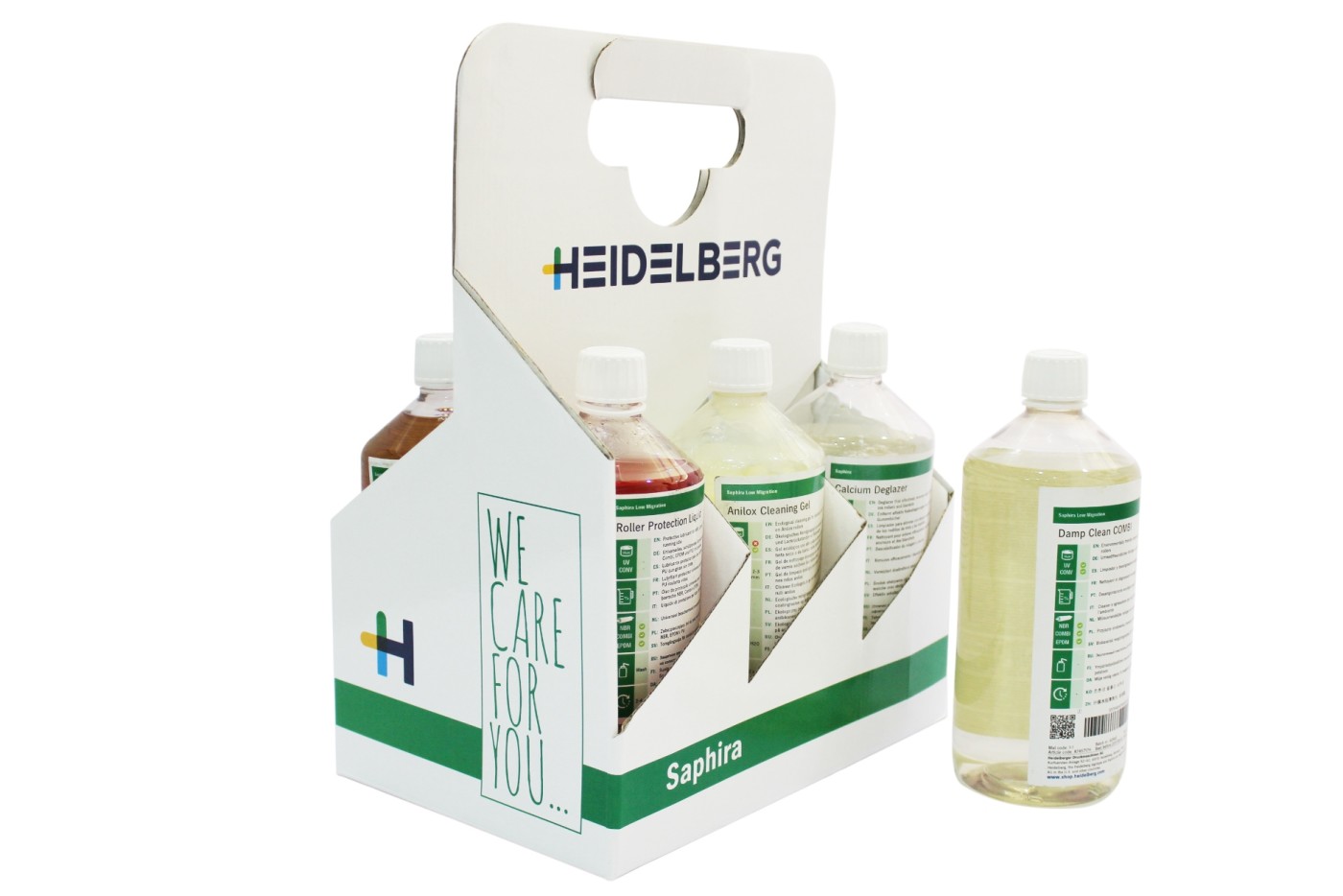 6x 1L bottles of:
Conventional or UV chemistry (depending on application)
Roller & blanket care products
Dampening system cleaner
Coating system cleaner
General purpose cleaner
Order today and receive your delivery quickly. The Heidelberg eShop takes you straight to whatever you are looking for.
shop.heidelberg.com
/my
Terms and Conditions:
1. This promotion is valid only at www.shop.heidelberg.com/my until 30 September 2017.
2. Promotion is valid with a minimum purchase of RM6,500.
3. This promotion is not applicable with other promotions, unless otherwise stated.
4. Discount is not exchangeable for cash.
5. Products in Kit depending on availability.
6. Kits will be distributed monthly.
7. Limit of 3 kits per customer over the term of the promotion.
8. Conditions apply.
Further Information
Products & Services

From prepress to postpress, no matter if it's about classic sheetfed offset, digital printing or special applications like UV printing, explore the products and services on our corporate webpage.


Speedmaster. Get Inspired.

Be inspired and discover the opportunities the Speedmaster offers. More


Heidelberg eShop

Buy your Saphira Consumables online 24/7 at our Heidelberg eShop.
Find out more