Malabar Graphics Installs first-ever Heidelberg Speedmaster SX 74 in Kerala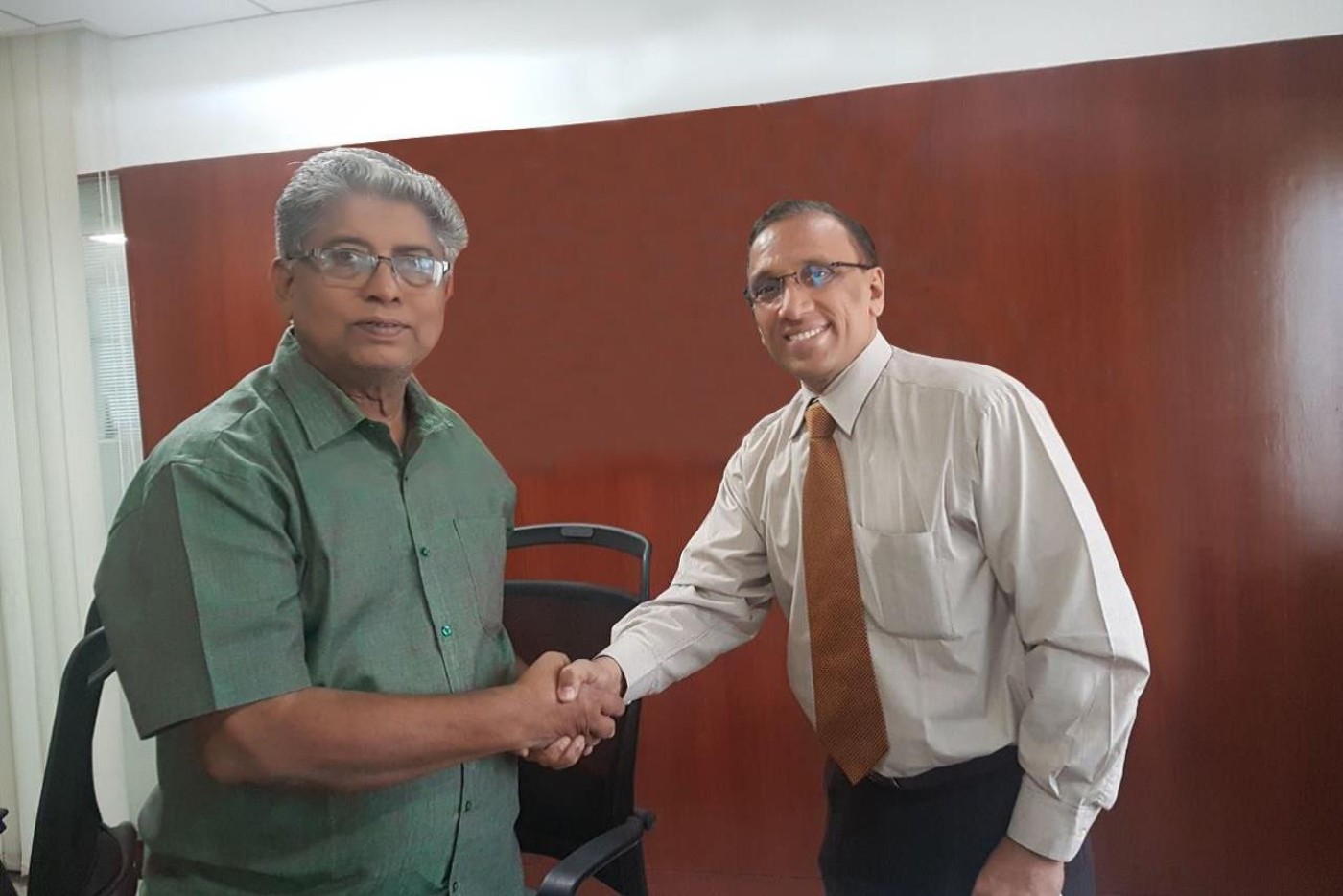 Mr. Chandra Mohan of Malabar Graphics with G.Venkataraman DGM Sales Heidelberg India
In an unprecedented move, Malabar Graphics of Payyanur - North Kerala - installed the first-ever, brand new Heidelberg Speedmaster SX 74 in God's own country. "Adding the Heidelberg Speedmaster SX 74 to our portfolio is a huge step in the right direction for us. The SX-74 opens up new dimensions in our addressable markets. We are also happy to be associating with Heidelberg, one of the most trusted brands in the business," states Mr. Chandra Mohan, who owns Malabar Graphics.
A hybrid press, the Speedmaster SX-74 combines the path-breaking technology of the Speedmaster XL class with the tried-and-tested SM platform. Shorter make-ready and throughput times, and production speeds of up to 15,000 sheets per hour, render the SX 74 cost-effective for short-run jobs and frequent job changes.
"We are relentlessly focused on one goal – to deliver the most innovative print solutions to our customers. The SX-74 provides 100% color fidelity through entire print production. This is impressive and much-needed for a commercial printing set up like ours with a special focus on book publishing," comments Mr. Chandra Mohan.
"Heidelberg's proprietary colorimetric control using the Prinect system promotes easy reproducibility, thereby ensuring 100% color stability, while drastically cutting down paper wastage. The colorimetric control secures and standardizes print production, by adjusting the ink zone motors based on the visual difference and not from a density perspective. A more accurate and precise color match can be achieved with colorimetric control vs. density control," adds Ganesh Venkatraman – DGM sales, Heidelberg India.
One of the most eco-friendly presses in its class, the Speedmaster SX-74 reduces the use of alcohol from 10% to 3% using special dampening rollers in the Alcolor dampening system, saving 172 liters of alcohol for every ten million printed sheets. This leads to considerable cost savings.
"We are more than impressed with the after-sales service and support from Heidelberg India. With the new SX-74, we are looking forward to exploring new revenue avenues, while strengthening our existing client base," Mr. Chandra Mohan concludes on a positive note.
For more details, please contact:
Further Information
Publications

The latest information - everything on innovations from Heidelberg and what's new in the print media industry. Heidelberg News


Products & Services

From prepress to postpress, no matter if it's about classic sheetfed offset, digital printing or special applications like UV printing, explore the products and services on our corporate webpage.


Think Economically, Print Ecologically

Minimizing waste, energy consumption, and emissions
more

CO₂ Neutral Machines

Since drupa 2012 all machines are available CO2 neutral.
more