Perspectives.
Megatrend sustainable packagings: door opener for growth markets.
Retail chains banishing plastic bags from their range or drugstores offering shampoo in bar form and packaged in folding cartons. The trend towards sustainable packagings is unmistakable. Consumers are particularly critical of plastics. So can folding carton printers afford to sit back and relax when it comes to sustainability? Not at all, says Harald Woerner, Product Manager for Sustainability at Heidelberg, with conviction. He cites China and recent surveys of brand manufacturers and retailers as evidence. In the interview below, he explains how packaging printers can boost both their environmental credentials and their competitiveness.

According to a 2017 survey of European brand owners and retailers by Smithers Pira*1 on behalf of Pro Carton, a hefty 96 % responded that sustainable packagings were important for sales at the point of sale. Will companies in the FMCG sector be able to avoid environmentally friendly packaging concepts in the future?
Not really. Plastic getting into the food chain due to environmental littering, crop failures caused by climate change, and seven million people worldwide dying every year due to air pollution have galvanized consumers and governments. Environmental protection is now a central concern in society rather than a side issue - and thus has become an important competitive factor. This is having an effect: for many companies it is not enough to replace plastic packagings with environmentally friendly alternatives like cardboard boxes. They are going a step further: for example, the German retail groups Edeka and Rewe and the British supermarket chain Target have undertaken to gradually switch the paper packagings used for their own-brand products to more environmentally friendly alternatives by 2020 and 2022*2 respectively in order to improve their brand image. This is forcing their competitors to take action.
Are transparent sustainability profiles among packaging printers becoming access requirements for the consumer goods industry's supply chains?
The trend is definitely going in that direction. For example, the cosmetics group L'Oreal is taking part in the Carbon Disclosure Project (CDP) climate protection initiative. Under this initiative, suppliers need to document their CO2 emissions, and work to reduce them. These values can be queried in the CDP database, the world's biggest database of corporate climate data. China also has its own environmental database now. It provides information online about which factories have broken the environmental regulations. Companies like Apple, Adidas, and Walmart are using this data, and awarding contracts on the basis of it.*3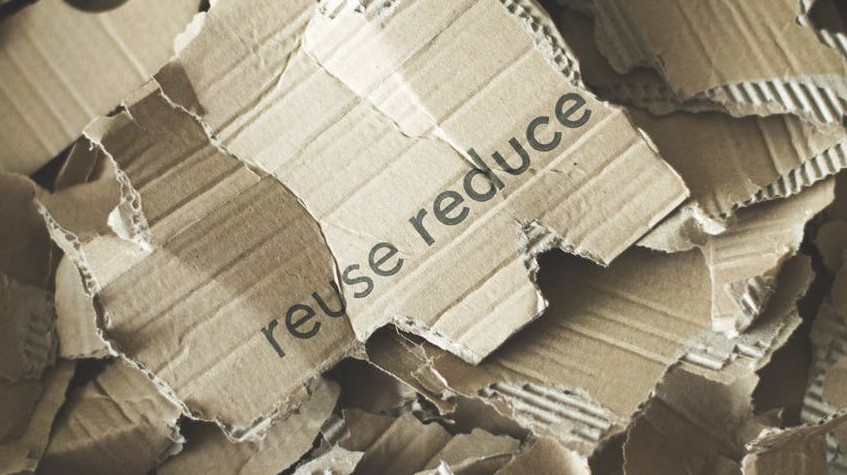 Cardboard made
from fresh fibers from sustainably managed forests such as FSC- or PEFC-certified materials
are especially environmentally friendly.
Speaking of China, you were there not long ago, advising packaging printers on sustainability. What challenges are the companies facing?
The government is constantly tightening pollutant emission limits because of the high level of environmental pollution. Packaging printers in particular need to reduce their emissions. An environmental levy has to be paid for each kilo of harmful substances released into the air and water during production. The government has appointed more than 7,000 inspectors to uncover violations of the new regulations. The big challenge for print shops is having to increase production while greatly decreasing emissions.
There is enormous price pressure in the industry. Ideally, therefore, sustainable packaging should not be any more expensive. How can this be achieved?
Increasing sustainability and productivity at the same time is not a contradiction in terms. The three core issues in sustainable print production are reducing VOC emissions, paper waste, and energy consumption through efficient processes and machines. All of this also helps to increase economic efficiency.
What are the biggest quick wins?
Cardboard has the biggest CO2 footprint in production. It is also the most expensive raw material in printing. Cardboard made from fresh fibers from sustainably managed forests such as FSC- or PEFC-certified materials as well as those with a high recycling content are especially environmentally friendly.

Automatic ink zone presetting and the
use of color measu­rement and control systems for setup reduce paper waste
by up to 150 sheets per job change.
And how can waste be reduced?
Through standardized workflows and consumables as well as a high level of automation. Print Color Management and a central database that provides the exact color data and parameters for every job are prerequisites for achieving the coloring targets at the push of a button. Automatic ink zone presetting and the use of color measurement and control systems for setup reduce paper waste by up to 150 sheets per job change. Prinect Image Control 3 checks the values throughout the entire print image and even reliably controls the opaque white. Packaging printers that print metallic, colored, or transparent materials save between 400 and 500 waste sheets per job. Prinect Inpress Control 2 measures color and register inline on the fly and detects the smallest defects at maximum production speed. Navigated printing, where the Prinect workflow system intelligently networks and automates the production steps, significantly reduces manual interventions and thus the most frequent sources of defects in the printing process.
How can pollutant emissions be reduced?
Processes like alcohol-free printing and chemical-free plate development are an environmentally friendly alternative here. And consumables play a key role. Not only should they reduce harmful emissions like VOC, ammonia, or particulates and minimize the use of chemicals, they should also fulfill the REACH regulation and the requirements for important environmental certificates. The Saphira Eco consumables from Heidelberg do exactly this. These include mineral oil-free inks, chemical-free printing plates, and VOC-reduced dampening solutions. Our Speedmaster printing presses are also economical in consumption. For example, their washup programs are so efficient that a shot glass of washing fluid is enough to clean the printing units. And print shops that use Prinect Multicolor to reproduce spot colors in the extended color space using process colors can dispense with washup processes altogether.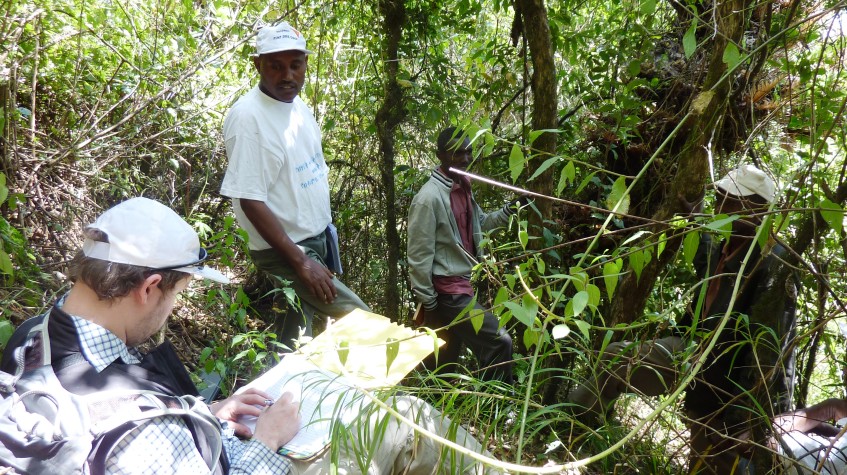 With the Heidelberg CO2-neutrality certificate, we help support the reforestation project "Sodo" of the NGO World Vision in Ethiopia.
What measures help to reduce energy consumption?
The only way is energy-efficient equipment. Heidelberg machines are the best performers in this respect, according to a study by Smithers Pira. Our printing presses offer the highest net productivity with lower energy consumption. In addition, components that are not needed can be placed in an energy-saving standby mode during machine downtimes. Our dryers are also the most efficient in the industry: the round nozzle system alone reduces energy consumption by between a fifth and a quarter. The generation of hot air inside the machine and the proximity between the dryer and printed sheet deliver further saving effects.
How does Heidelberg help packaging printers to communicate sustainability in the market in a visible way?
Heidelberg offers corresponding logos. In addition, if businesses make their Heidelberg machines CO2 neutral , this visibility is achieved through image-enhancing projects with high communication value. Very current and well-covered by the media is the reforestation of a mountain in Ethiopia using the "FMNR" method (Farmer Managed Natural Regeneration) by Tony Rinaudo, this year's winner of the "Right Livelihood Award", also known as the alternative Nobel Prize. Together with the local population, he is resuscitating the root system of the originally felled trees and in this way making the soil fertile again.
Thank you for this interview.