Expert Talk.
Strong business prospects
with heavy cardboard.
Heavy cardboard and offset printing? That sounds odd on first hearing, but in fact it is the perfect pairing for business success in the growing market of food packagings. Provided you are using a high-performance machine like the Speedmaster XL 145 or XL162 from Heidelberg.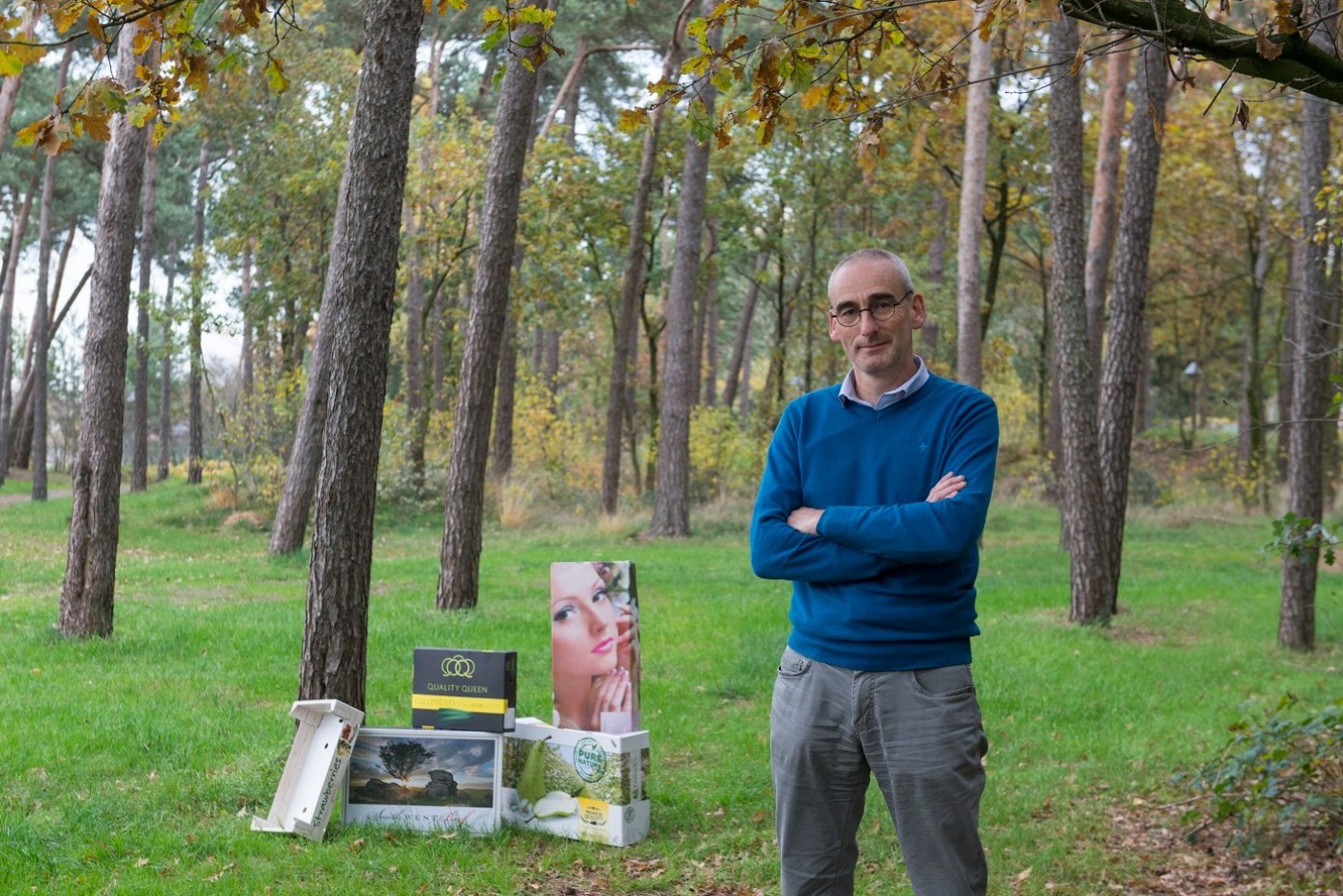 Marc Hopstaken, Plant Manager at Belgium-based Smart Packaging Solutions, prints up to 13,000 sheets per hour with his Speedmaster XL 162 instead of 8,000. This has enabled the company to increase its production by many millions of sheets over the year and almost replace 2 older machines, says Hopstaken.
Whether outer packagings for fruit and vegetables or transport boxes for meat and fish, at one time it was enough to simply offer protection. These days, however, the cardboard also needs to look good in order to present the goods and brand in an attractive way. That is not possible with flexo printing. The trend is therefore towards offset-printed heavy cardboard. Particularly in the food industry, this is increasingly being used as a low-cost alternative to boxes made from wood or plastic. In addition, it is extremely sustainable and, according to a recent study*, even promotes sales of goods.
But as every printer knows, heavy cardboard is not an easy material for offset printing. The rigid sheets up to 1.6 mm thick cause offset machines to quickly reach their limits. Businesses that nevertheless choose to take on this challenge verify that production is not possible without compromises in print quality or output. The Speedmaster XL 145 and XL 162 handle both with ease, offering high quality with outstanding performance when printing heavy cardboard.
High quality and availability
Thanks to their robust design, even the basic equipment version of the Speedmaster XL 145 and XL 162 offers the best conditions for the smooth processing of heavy materials. "When printing heavy cardboard, the high total mass of the material causes strong forces to act on the machine and substrate, particularly when accelerating and decelerating," explains Oliver Bleisch, Product Manager for the XL 145 and XL 162. To enable the rigid material to pass through the machine without damage and with precise registration, Heidelberg paid particular attention to designing the sheet guidance system accordingly: the sheets are extremely flat when they enter the machine at the feeder, and are also almost horizontal in the long delivery on their way to the pile. This and the comparatively large cylinders ensure very flat and stable sheet transport. This minimizes both the stress on the material and the wear on the machine.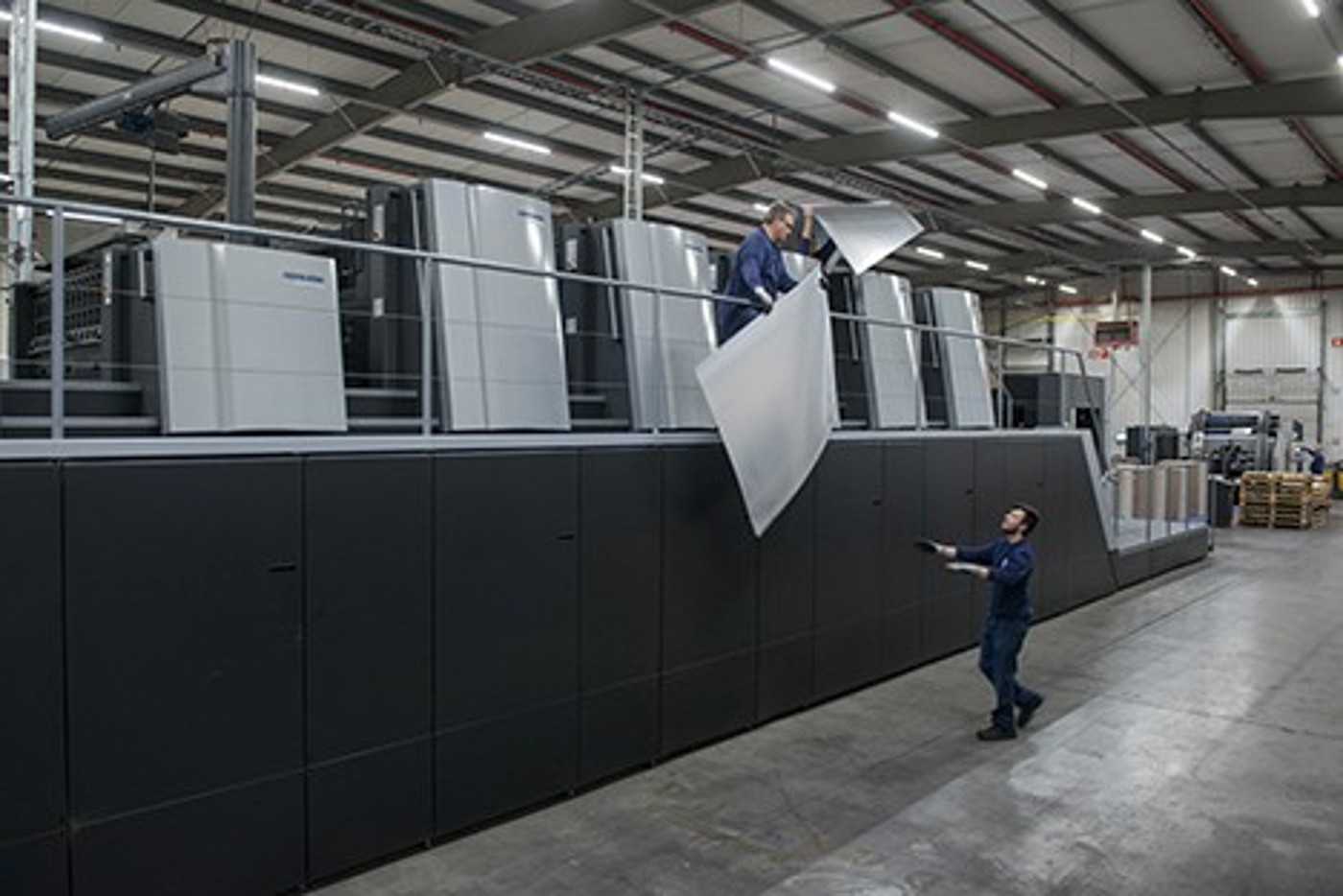 Performance boost of up to 50 percent
High availability and print quality are one thing. But the Speedmaster XL 145 and XL 162 offer even more: they work extremely productively. The key to this is a special equipment package for printing heavy cardboard. The features included in this package deliver a further improvement in the sheet travel, particularly at the feeder and in the delivery. For example, they enable even more reliable sheet transport. This ensures extremely quiet operation and smooth production. The result: more output and less paper waste – without the use of control systems.
"Our customers' businesses achieve performance increases of up to 50 percent," reports Oliver Bleisch. "Our customer Smart Packaging Solutions based in Belgium, for example, is now printing up to 13,000 sheets per hour with its Speedmaster XL 162 instead of 8,000. This has enabled it to increase its production by many millions of sheets over the year and almost replace 2 older machines."
Productivity can be additionally increased through navigated printing with Push to Stop. This is because it enables the total makeready time with two color changes including plate and coating plate changes to be reduced to eight minutes.
These figures show that the Speedmaster XL 145 and XL 162 is setting standards in high-quality printing on heavy cardboard. "Thanks to their smoothness, availability, and precision, they reliably meet the performance requirements in this segment. High output with minimal paper waste in daily operation means they open doors to the growth market of heavy cardboard printing," says Oliver Bleisch with certainty.