Customer portrait.
Cityprint Moscow.
It would be a downright lie to claim Cityprint in Moscow had never faced challenges. The print shop has experienced difficulties on several occasions and has emerged stronger from each crisis. Its recipe for success? If you're going to do something, do it right!
Good times and bad
If you had to describe Alexander Evseev, founder and director of Cityprint in Moscow, in just one word, it would probably be flexible. Because flexibility has always been a defining characteristic of his life and this remains the case.
"Cityprint is celebrating its 25th anniversary this year – quite a long time for a Russian company," says Evseev with a laugh. "You don't survive that long unless you're adaptable," he adds. And adaptable is an understatement for the way Cityprint has developed. When Evseev set up the company with a partner in 1992, it was not a print shop. "Back then, we were a traditional communication agency and simply placed print jobs with suppliers," he explains.
The liberalization of the economy and the introduction of market forces in Russia created a big demand for advertising products at the time. The problem was that the main print product suppliers were a handful of large former Soviet printers, who were neither prepared for the transformation nor able to keep up. Cityprint and other service providers therefore restricted themselves to processing customer orders with these printers on a commission basis. It was a highly lucrative business but was not without its risks. "There was absolutely no reliability in terms of deadline compliance or the quality of print products," explains Evseev. So after two years of acting simply as a middleman, Cityprint decided to move into the printing business itself to be able to ensure continuity for its customers.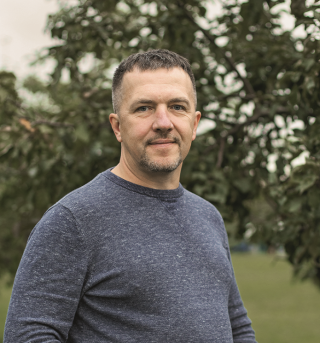 "Many customers today have only a tenuous link with the printing industry. Therefore we're more like consultants than pure service providers. "
Quality doesn't sell itself
The first single-color offset press acquired in 1994 produced forms, business cards and envelopes. This was followed just two years later by the first H eidelberg GTO 52-1 at Cityprint. "It was only then that we gradually went from being amateurs to professionals," admits Evseev. The company grew very quickly over the next ten years. The workforce increased from 25 to just under 90 and several new Speedmaster presses arrived in the pressroom,printing everything from brochures and magazines to catalogs and business stationery. "There was still no clear strategy, though," reveals Evseev. "Instead, we adopted the approach of taking things as they come," he adds.
Back then, Cityprint's simple sales pitch was offering good quality at a good price. "But there was no one actively offering our customers advice or explaining the benefits of enhanced quality to them," says Evseev. The company soon paid the price when sales collapsed as a result of the 2008 economic crisis. Cityprint only just avoided bankruptcy, with internal management wrangles exacerbating the situation.
Rising like a phoenix from the ashes
"Ultimately, though, this crisis had a cleansing effect. We focused on our core skills and also developed a strategy that put our quality center stage," continues Evseev. Quite simply, the strategy was to be the best. Among other things, this resulted in the arrival of a S peedmaster XL 106-8-P LE UV, which was the only press of this kind on the Russian market when it was installed two years ago. Sales are expected to rise to 1 billion rubles (around 17 million U. S . dollars) by 2021.
Accordingly, Cityprint's motto is now "Hi-Im-Press" (printing to impress). This is no easy task given that the law in Russia requires state companies and businesses in which the state holds an interest – that is to say the vast majority of large companies – to put purchases out to tender. This results in a fierce price war, which in most cases stands in stark contrast to the goal of high-quality products.
"Despite this, we've succeeded in creating a circle of customers who appreciate our products and are prepared to give us all their printing assignments," says Evseev proudly. For example, Cityprint has printed particularly complex series of books with runs of 50, 500 and 5,000 for Kirill I, Patriarch of the Russian Orthodox Church. Recipients have included Russian President Vladimir Putin and former French President François Hollande.
Highly centralized
Some 80 percent of orders come from regular customers, with Cityprint generating around half its annual sales of approximately 400 million rubles (just under 7 million U. S . dollars/around 6 million euros) from business with large Russian and foreign companies from a variety of sectors, including Gazprom, Kaspersky Lab, Volvo, Scania and the Hubert Burda Media Group. Most of them come from the same region, though – Moscow. "There's a significant imbalance between central Russia and the rest of the country. Some 85 percent of the print volume that is of relevance to us originates from the capital and the immediate surroundings," reveals Evseev.
Consequently, Cityprint focuses its marketing activities for premium magazines, books and catalogs almost exclusively on the country's political and business hub. When it comes to quality and process strategy, on the other hand, Evseev considers internationality to be extremely important. "ISO 9001 certification is nothing special in Europe, but we're one of the few print shops 33 to offer it here in Russia and have done so since 2012," he stresses. What's more, the company has been working according to lean principles for three years now and regular quality inspections ensure high standards.
Communication is everything
"We're currently in the process of optimizing a number of production areas, primarily on the presses themselves. With the help of various measures based, among other things, on information from the production management systems, we've succeeded in improving our print sheet output by around 40 percent in the past half-year, compared with the previous year," says Evseev. Above all, he puts this success down to the methods of the Theory of Constraints – which essentially focuses on expedient order planning and management – and to the introduction of the new staff incentive system.
But Cityprint's efficiency is also a result of simply communicating things besides facts and figures. "For most products, there's a pre-production meeting – PPM for short – at which we discuss all aspects of production, draw up precise technical requirements and provide our contacts with suggestions for the best way of tackling a task. That's particularly important because many customers today have only a tenuous link with the printing industry," underlines Evseev. He goes on to explain that this means there is much more work than before involved in explaining things to customers and winning them over. "We're more like consultants than pure service providers," he says, confirming a trend that is currently shaping the day-to-day work of print shops in Russia and beyond. But this kind of flexibility is certainly no more of a challenge than the ones Cityprint has already faced.