Productivity on demand.
Heidelberg Subscription.
With no need to buy anything extra, you just pay for the sheets that you print – on a fixed monthly rate for an agreed print volume and without the need to invest in machines.
The subscription model places performance at your fingertips – without tying up capital in investments. It opens the door to an end-to-end system for industrialized print production: Heidelberg provides the machines, workflow, perfectly matched consumables, expertise, and service you require. And we ensure an optimal and stable printing process at maximum availability.
We cover everything from service, ordering spare parts, and selecting and providing consumables to continous training for your staff.
You pay a fixed monthly rate for an agreed print volume.
This provides you with planning you can rely on and frees up your time to focus entirely on your customers and your business.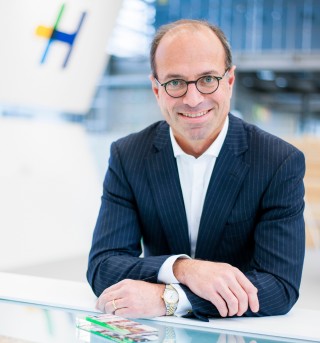 "With Heidelberg Subscription, we take an economic stake in boosting your productivity and forge a genuine performance partnership with you. "