Secret 10
Protect your rollers
and rubber blankets!
Saphira Wash Bundle.
Correct handling and care are vital to ensuring a long lifespan for your rollers and rubber blankets.
The choice of washing fluid plays a major role in the lifespan and performance of the rollers and rubber blankets. Unsuitable cleaners strip the plasticizer from the rubber, which can lead to shrinkage and hardening. Other possible consequences of using unsuitable washing fluids include swelling of the rubber materials and corrosion of the tubing, seals, and machine paintwork.
The Saphira Wash Bundle has been specifically put together to ensure optimum washing and printing performance and at the same time longevity of the rubber materials. Consisting of the Saphira Wash 562 and the Saphira Wash-up Cloth, this bundle enhances cleaning and printing performance. These materials are supplied with our printing presses and are in use every day on thousands of machines worldwide.
Saphira Wash 562
High cleaning performance
Reduction of washing times possible
Protection against deposition on the rollers (chalk or paper dust)
Permits fast color changes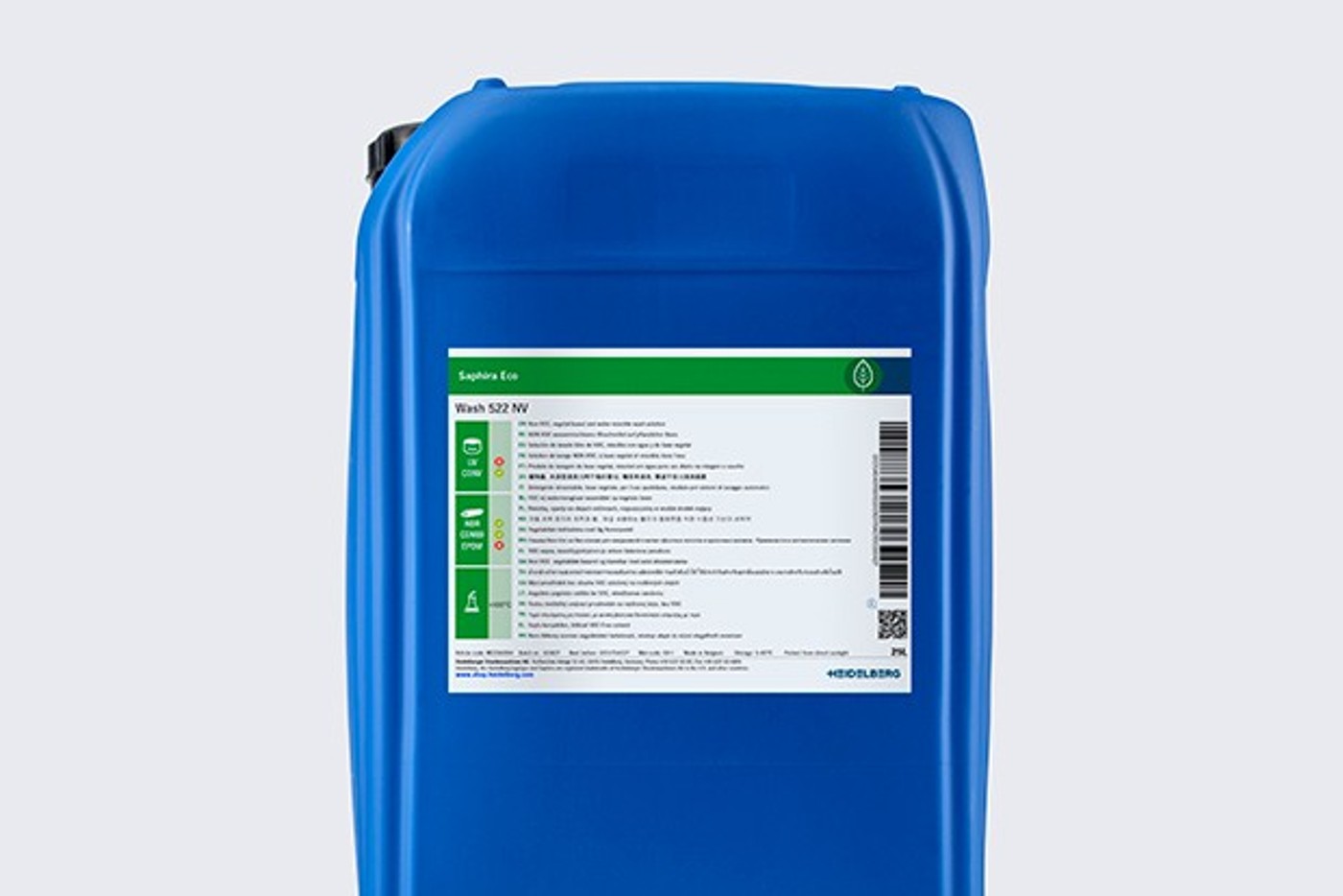 Saphira Wash-up cloth
High fabric consistency
Roll diameter and width with uniform dimensions – prevents machine damage
Limited swelling combined with good absorbency
Need more information?
Our experts are at your service.
Further Information
Heidelberg eShop

Saphira consumables from Heidelberg are available around the clock from our eShop.
shop.heidelberg.com


Saphira Eco

Discover our wide-ranging portfolio of eco-friendly consumables. To Saphira Eco


A visionary investment. Suprasetter.

Full-automatic plate production, precision imaging. Discover Suprasetter - the world's most successful thermal CtP family.
More about Suprasetter