Setting a joint course for success: Heidelberg paves the way for new digital business models with DOCUFY, and revolutionizes the world of service
06/08/2018
DOCUFY GmbH has been a Heidelberg Group Company for roughly one year. On the journey toward becoming a digital, agile company Heidelberger Druckmaschinen AG (Heidelberg) relies on the software and concepts for intelligent handling of information from its new subsidiary DOCUFY. This is because the digital exchange of information between machine engineers and users at every stage of the production process is creating new opportunities for optimization in the age of Industry 4.0.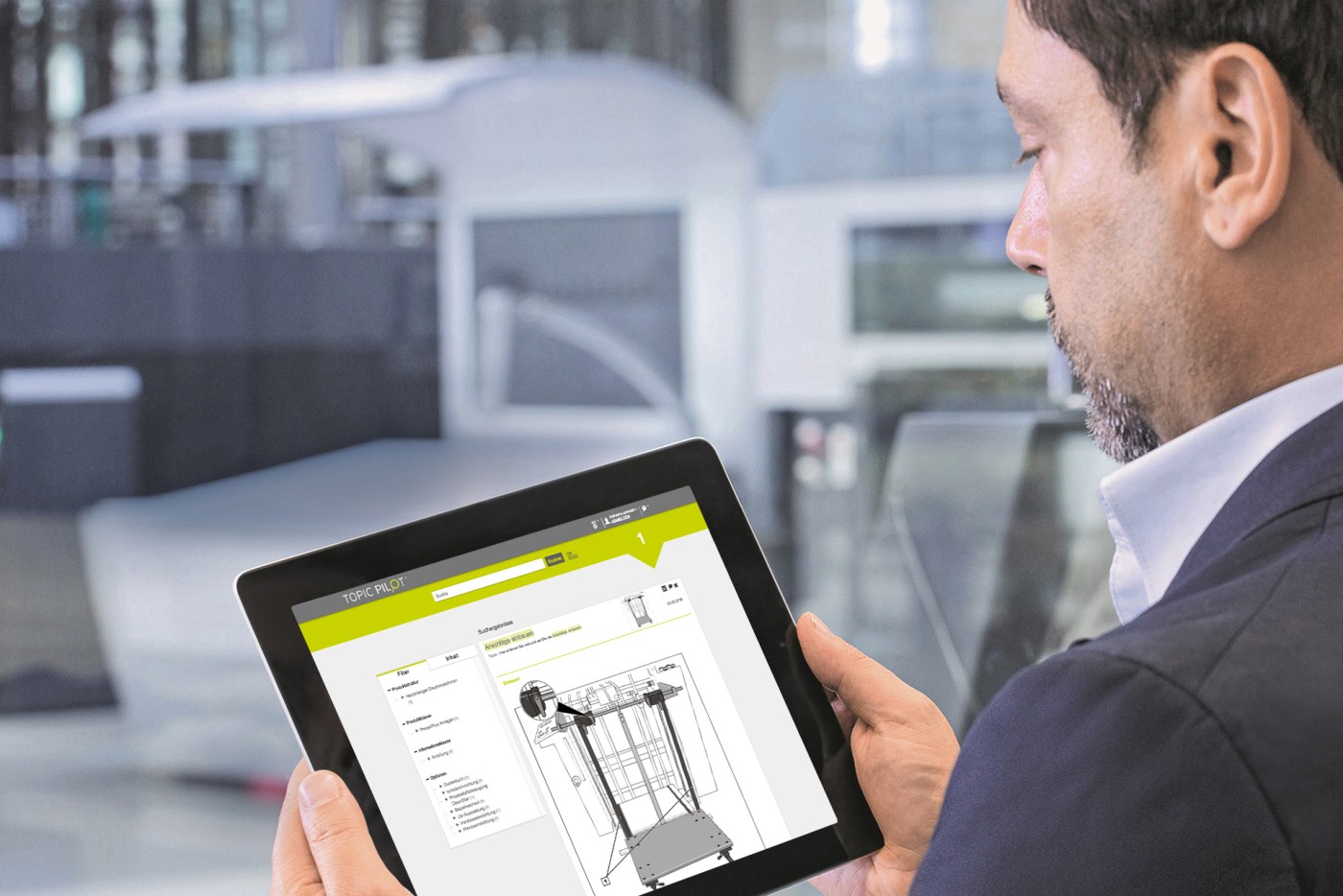 TopicPilot by DOCUFY is an out-of-the-box solution you can use to easily publish all company-wide information on mobile devices, on the intranet, and on the web.
With the service-as-a-service concept, Heidelberg, together with the DOCUFY solutions, is now creating ideal conditions for new digital business models. Heidelberg aims to automate and digitize service processes, whose solutions will also be offered to Heidelberg's industrial customers. For Maintenance 4.0, Heidelberg is combining existing service solutions with DOCUFY's services to offer innovative processes and tools, such as electronic maintenance tables, through which Heidelberg and Heidelberg's industrial customers can achieve significant increases in efficiency and customer value in service.
As part of its digital transformation, Heidelberg acquired DOCUFY GmbH in Bamberg one year ago. Heidelberg has used the software solutions developed by DOCUFY (including COSIMA and TopicPilot) and the concept of the Information Space to supplement the portfolio of its Heidelberg Digital Platforms division. In doing so, it has simultaneously created suitable conditions for smart service concepts, which are becoming increasingly important within this context. Together with DOCUFY, Heidelberg has already developed new solutions to optimize its service business by combining and developing the existing products in this way. The implementation of Maintenance 4.0 is one of their first successful collaborations.
COSIMA and TopicPilot by DOCUFY create basis for Maintenance 4.0
Integration is being felt both inside and outside
About service as a service
DOCUFY software solutions
Further Information