With an 18-unit Speedmaster XL 106, packaging manufacturer MPS, part of WestRock, offers designers and brand owners exceptional finishing options
06/22/2017
At its Scottish site, MPS deploys the world's first machine with this configuration in its production
A high level of customer demand for a wide variety of effects and premium quality
Successful field test with the new Prinect Image Control 3 color measurement system
Prinect Inspection Control 2 and Prinect Image Control 3 ensure top quality, color fidelity and zero defects in packaging printing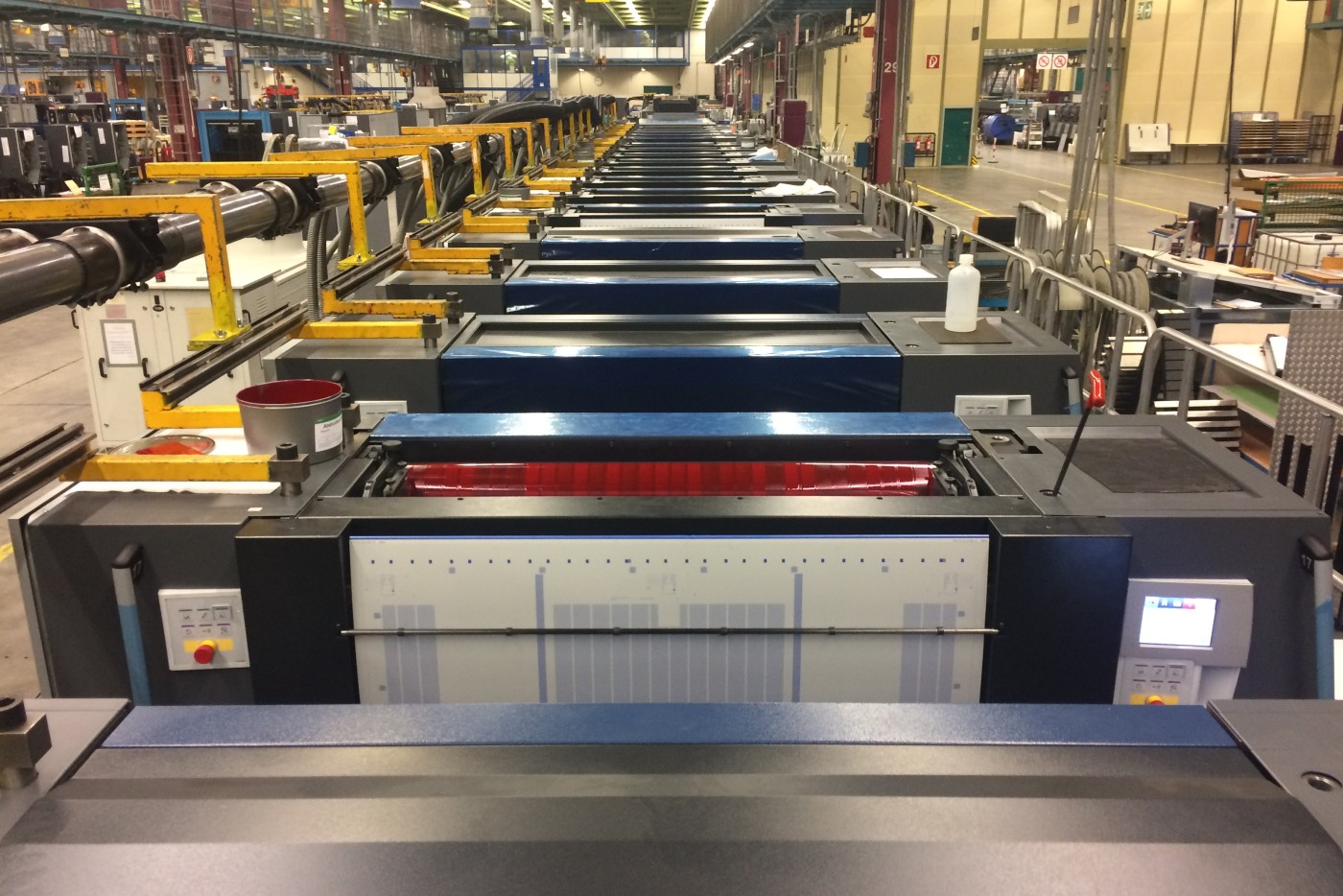 The packaging manufacturer Multi Packaging Solutions has installed the world's first Speedmaster XL 106 with 18 units at its Scottish plant in East Kilbride.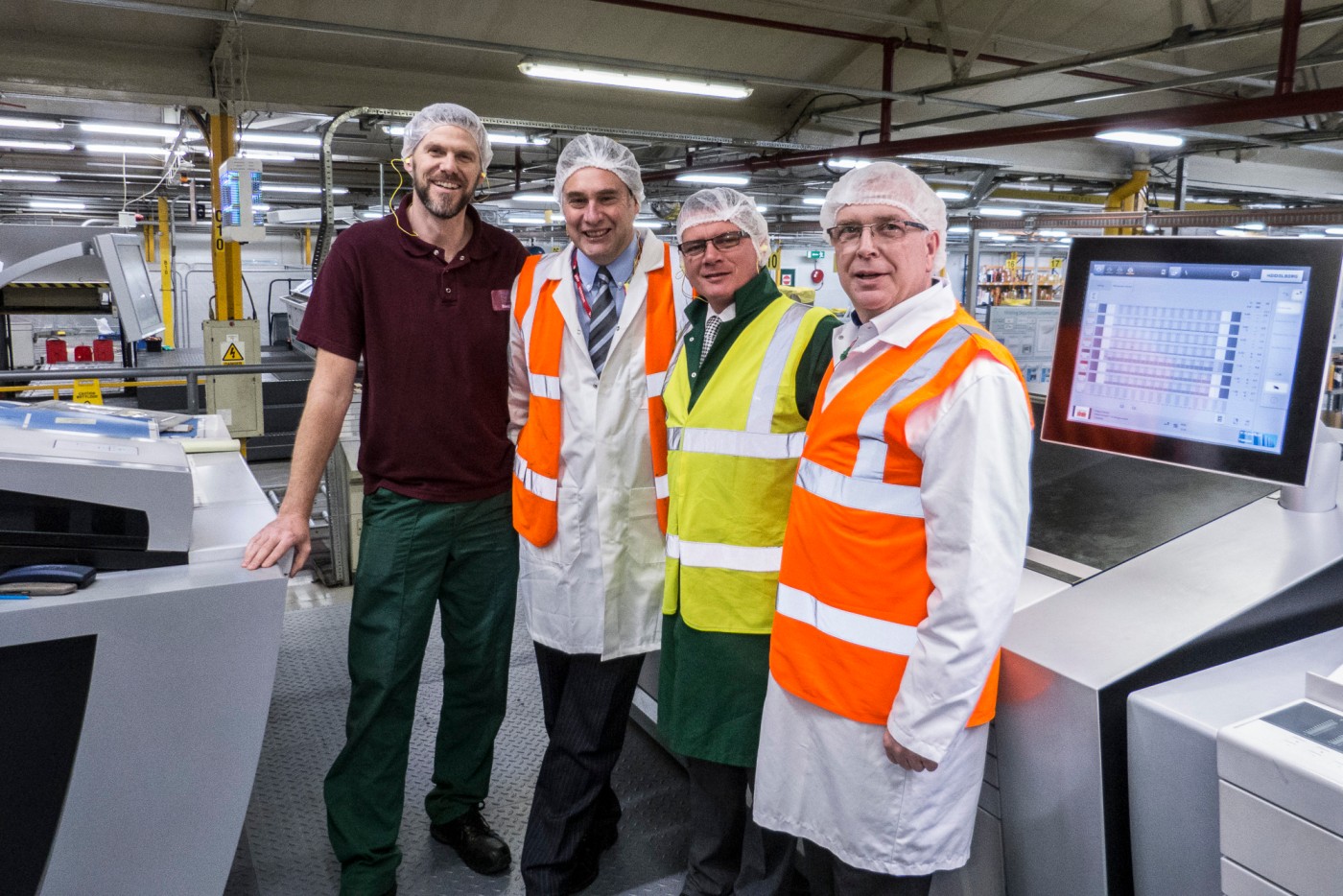 David Rae, Print Champion at MPS (left), has tested the new Prinect Image Control 3 color measurement system extensively. In his opinion, the opaque white control is the most important feature for optimizing the print quality. He was supported by Bernd Utter, product management Heidelberg, Jason Brooks, Print Manager at MPS and Gary Wilkinson, Heidelberg UK (from right to left).
Previous
Next
The international packaging manufacturer Multi Packaging Solutions (MPS), part of WestRock, has installed the world's first Speedmaster XL 106 with 18 units at its Scottish site in East Kilbride. MPS is responding to the high level of customer demand on the part of designers and brand owners for a wide variety of finishing options and premium quality. The new press is the most versatile machine that Heidelberger Druckmaschinen AG (Heidelberg) has ever produced for packaging printing in the premium sector and has now passed its final acceptance tests. It comprises eleven printing, three coating and four drying units, as well as the FoilStar in-line cold foiling system. To facilitate zero defect production and top color quality, the Speedmaster XL 106 is equipped with the new Prinect Inspection Control 2 and Image Control 3 quality and color measurement systems. For more than a year, MPS monitored a field test with Image Control 3 on its 17-unit Speedmaster XL 106, and was impressed by the new options.
"With the new 18-unit machine which, by the way, is positioned right next to the 17-unit machine, we have once again made a significant investment within our global activities," explains Tim Whitfield, EVP European Branded Consumer, MPS. "With the perfectly equipped Speedmaster XL 106, we can implement even more processes in-line, with 100% quality assurance, and thus ensure that we meet the requirements of some of the most well-known brands in the world. This helps us to optimize and grow our business." One example application for the Speedmaster XL 106, which prints at a top speed of 18,000 sheets per hour, is the production of folding whisky cartons with printing on the back, cold foil finishing and double coating.
New Prinect Image Control 3 – gets colors right
Further Information