drupa 2016: With the Primefire 106 Heidelberg will be presenting a world premiere for industrial inkjet printing in 70 x 100 format
06/01/2016
New business opportunities specifically for packaging printers
Tried, tested and reliable platform for high digital production volumes
Preset Plus feeder and Prinect Digital Center Inline with Perfect Stack technology ensure reliable overall process and flawless good sheet delivery
Seamless workflow integration with the Prinect Digital Frontend
High environmental standards and recyclability permit food-safe production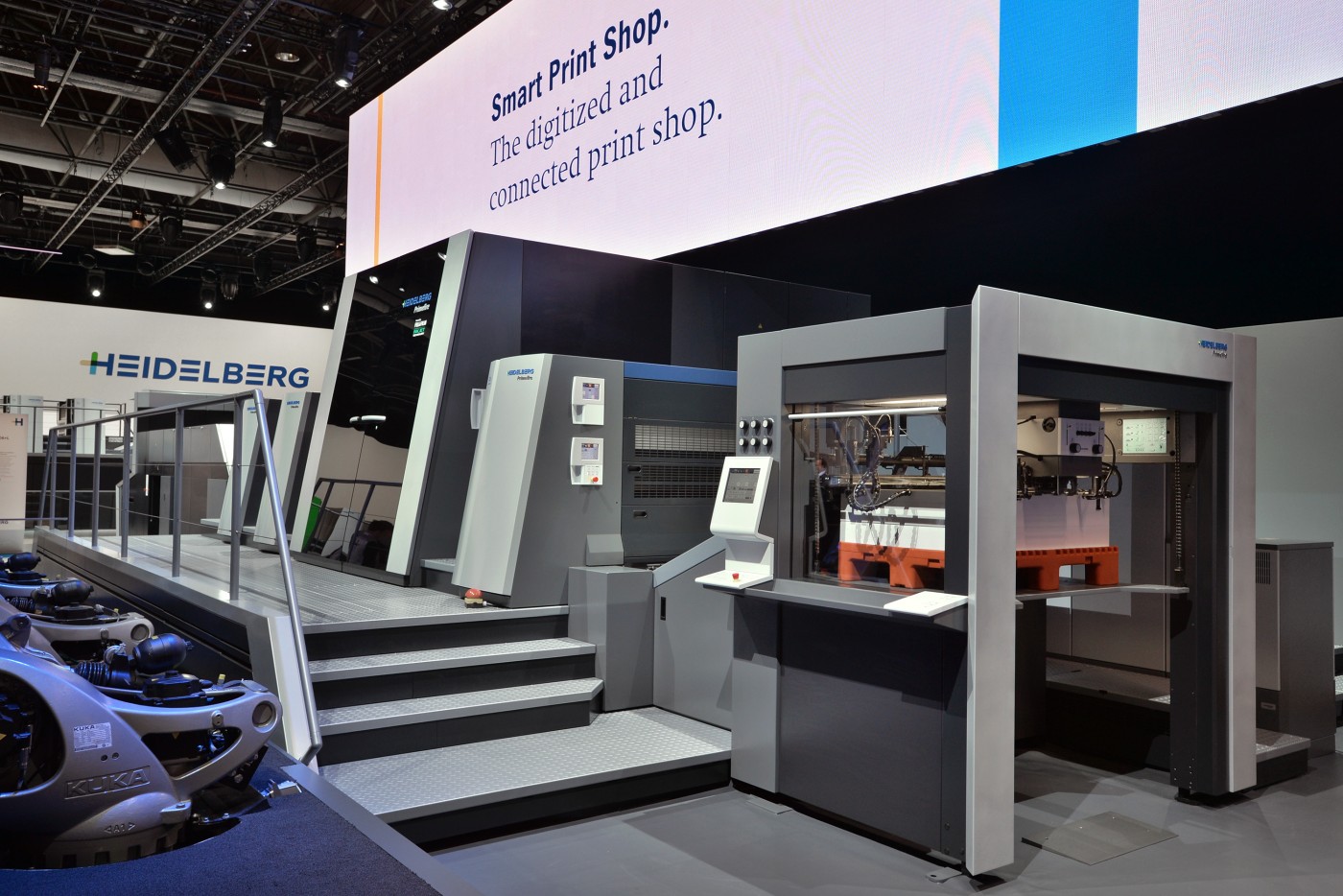 World premiere and milestone at drupa 2016: the new Heidelberg Primefire 106 for the industrial production of digital printed products in 70 x 100 format.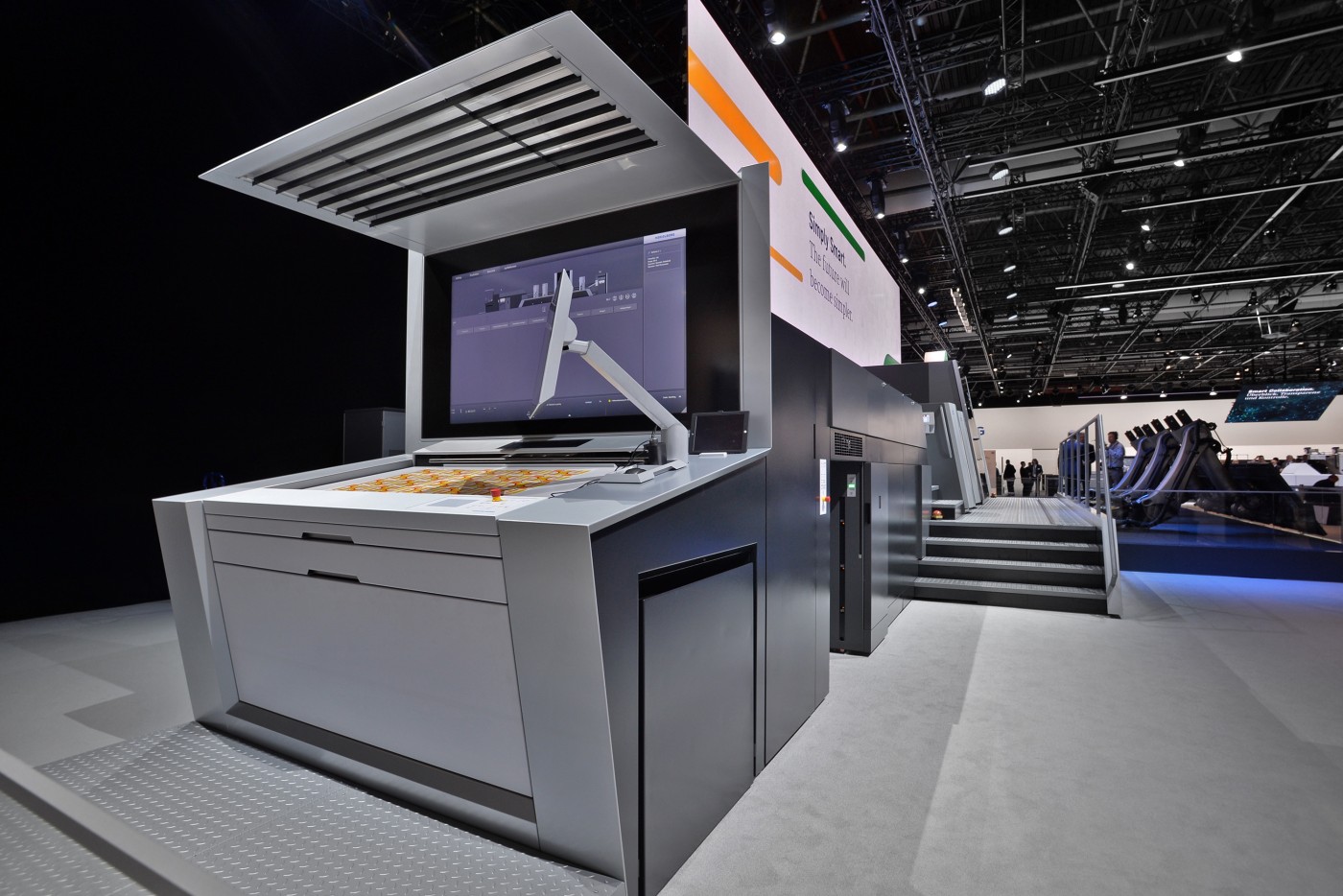 Heidelberg has outfitted the Primefire 106 with a completely new operating concept, the Prinect Digital Center Inline with Perfect Stack technology.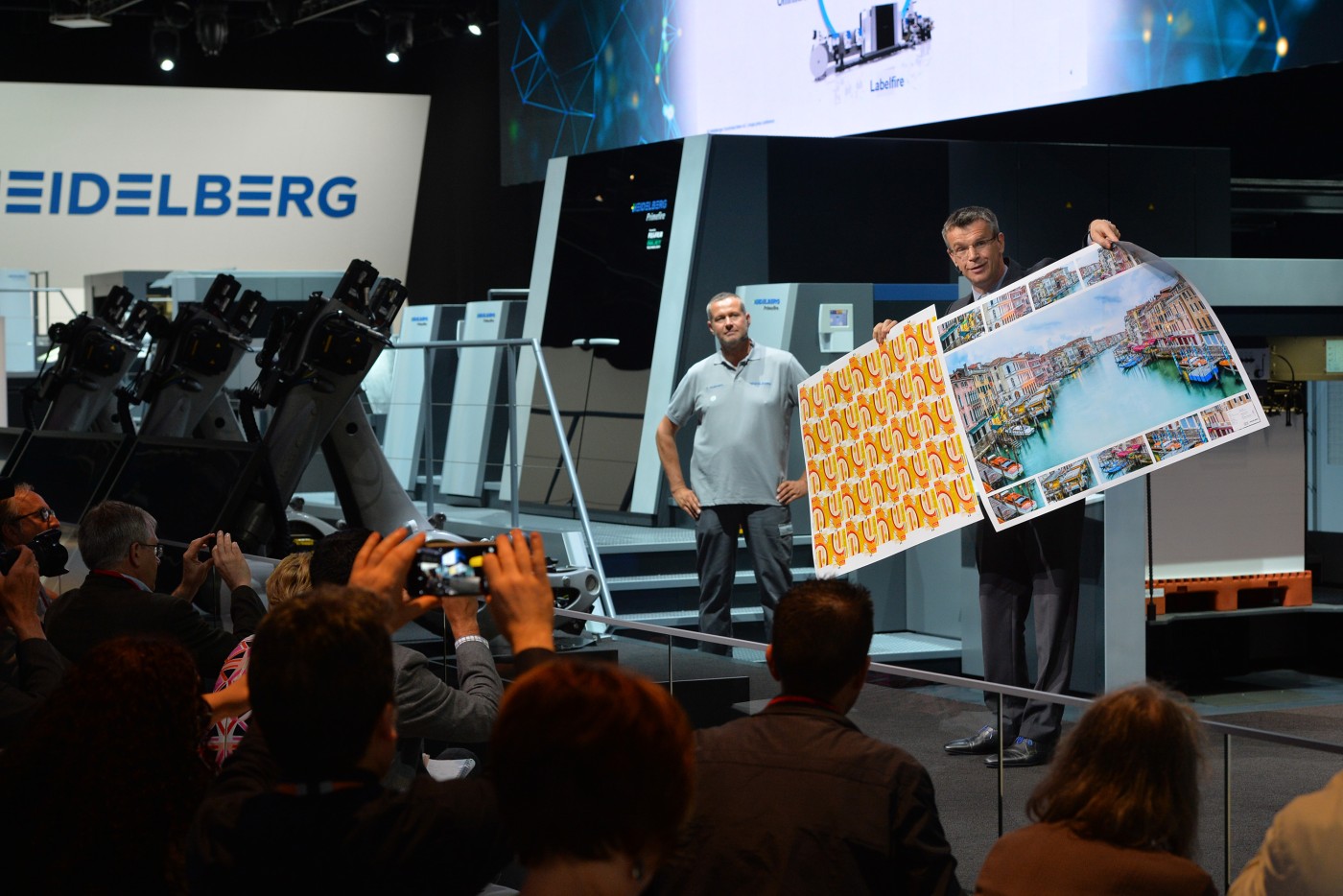 The new Heidelberg Primefire 106 is printing live on drupa 2016.
Previous
Next
Heidelberger Druckmaschinen AG (Heidelberg) will be presenting a world premiere for industrial production of digital printing applications in 70 x 100 format at drupa 2016 with the Primefire 106. The newly designed system is based on the leading inkjet technology from our development partner Fujifilm and the proven Heidelberg Peak Performance platform from our offset technology (see also the following press release for more information: Joint Release with Fujifilm, February 2016).
The Primefire 106 enables packaging printers in particular to take the first step in developing new areas of business, for example with the production of variable or personalized packaging. The digital printing system offers a number of highlights, including the highest quality of 1,200 x 1,200 dpi at a printing speed of up to 2,500 sheets per hour, even achieving production volumes of up to 1.5 million sheets per month in future productivity modes. The 7-color inkjet system with Heidelberg Multicolor technology also covers up to 95 per cent of the Pantone color space. At the same time, water-based inkjet printing meets strict environmental and recycling requirements and therefore also permits food-safe production.
Prinect Digital Center Inline with Perfect Stack technology: Reliable and stable overall process and flawless sheet delivery
Further Information