Even more profitable production of short runs using the latest generation of Heidelberg Anicolor technology
02/29/2016
New Anicolor 2 at drupa 2016 for the Speedmaster XL 75 for greater flexibility and speed during production
Anicolor Booster for a wider range of inks and an extended setting range
20 percent faster ink changes
Shortened setup times thanks to a selectable ink shut-off program
Constant production conditions thanks to perfectly matched Saphira consumables
Field testers even more productive with the new Anicolor 2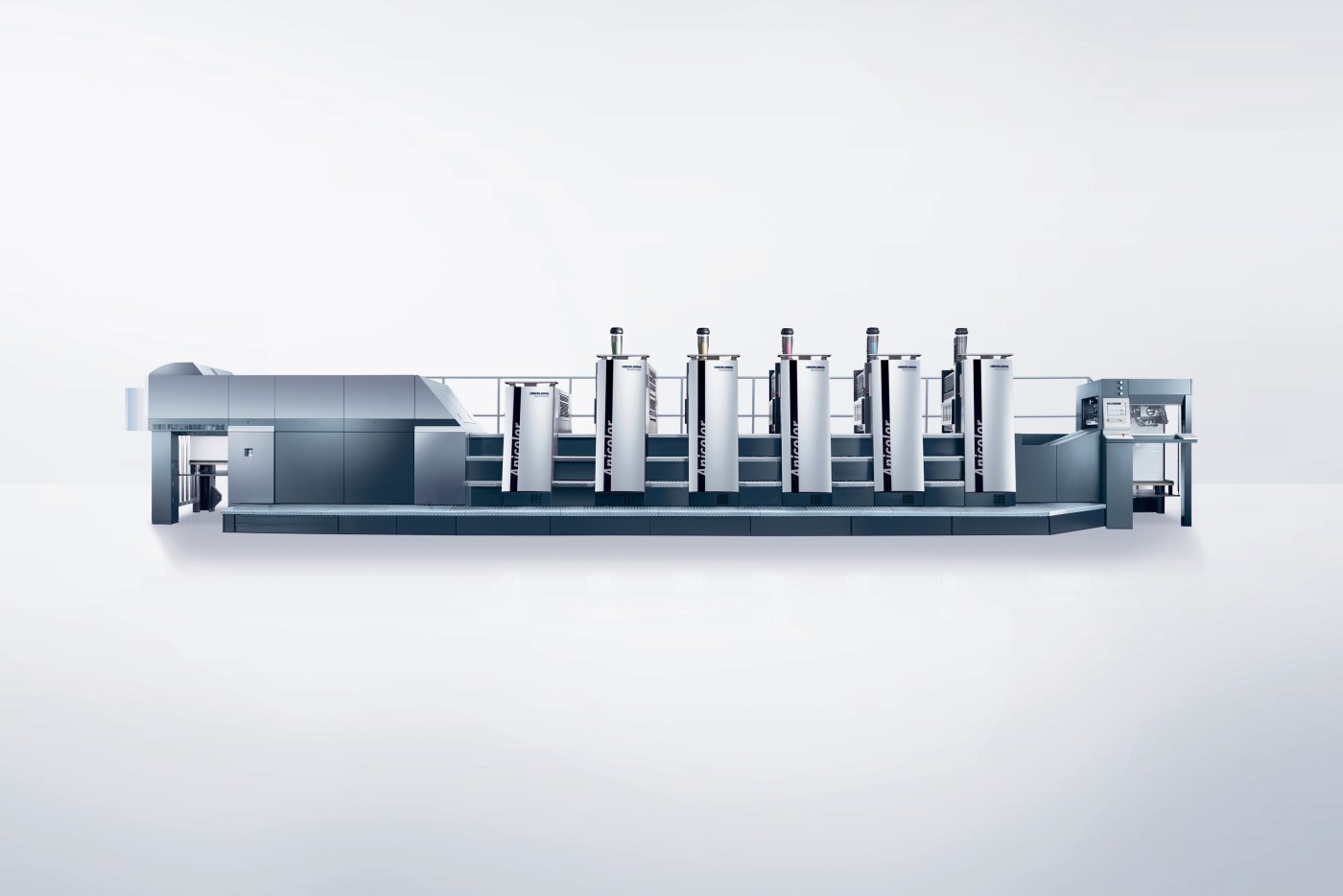 Heidelberg will be presenting the Speedmaster XL 75 Anicolor 2 for greater flexibility and productivity at drupa 2016. The new design with the black beading and the bright "Anicolor" logo expresses the close relationship between the Anicolor technology and digital printing.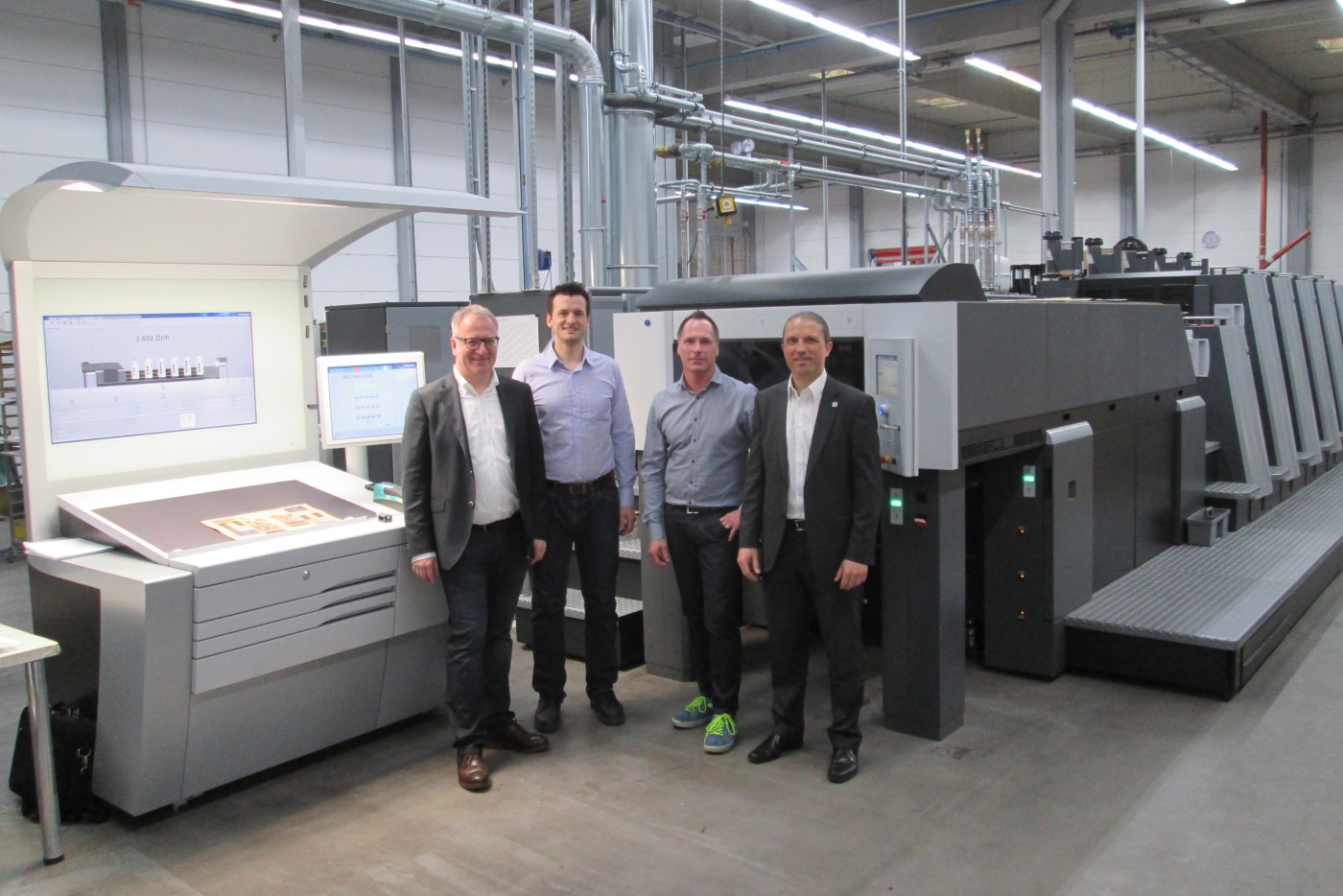 Druckhaus Mainfranken GmbH uses the new Speedmaster XL 75 Anicolor 2 with UV technology to print gang runs on very challenging materials. Ulrich Stetter, Managing Director, Christoph Fehre, Head of Printing, and Business Unit Manager Philipp Mittnacht as well as Frank Süsser, Product Management Heidelberg (from left to right) are very happy with the new opportunities.
At the heart of Anicolor 2 is the Anicolor Booster, which can be activated when necessary via the Prinect Press Center. It extends the ink range and ink density, enabling almost all materials and spot colors to be processed without having to change the ink chamber or screen roller.
Previous
Next
What do commercial and packaging printers have in common? Both need to optimize their processes so they can deal with increasingly shorter production runs and frequent order changes involving different materials while still remaining profitable. While the CMYK color model is used for printing advertisements, lots of spot colors are customary when printing packaging and labels. This is where the Anicolor short inking technology from Heidelberger Druckmaschinen AG (Heidelberg) comes in, offering an optimum solution package for the flexible production of short runs. The advantages can be summarized with the formula 90-50-50: Around 90 percent less waste thanks to fast and constant inking. It takes just 20 to 30 start-up sheets to reach the correct ink levels for a new order. The result is a 50 percent reduction in setup times combined with a 50 percent increase in productivity.
"Our customers have their challenges, and we have the solutions and answers they need in the area of both digital and offset printing," explains Stephan Plenz, Member of the Management Board responsible for Heidelberg Equipment.
"The Anicolor technology is used in both small and medium production runs, and its scope of application will be increased once again with the new Anicolor 2."
Anicolor 2 – greater ink density at the push of a button for savings of up to 15 minutes
Perfectly matched Saphira consumables
Field testers even more productive with Anicolor 2
Further Information