drupa 2016: Heidelberg restructures its digital printing portfolio and focuses on growth markets
02/22/2016
World premiere of the Heidelberg Primefire 106: new inkjet system smooths the way for industrial digital printing
"Fire" product line as a standardized family name for the entire digital printing portfolio
Heidelberg Versafire CP/CV for economic production of short runs
Gallus Labelfire 340 for flexible label production
Heidelberg Omnifire 250/1000 for printing on virtually all objects
World premiere and milestone at drupa 2016: the new Heidelberg Primefire 106 for the industrial production of digital printed products in B1 format.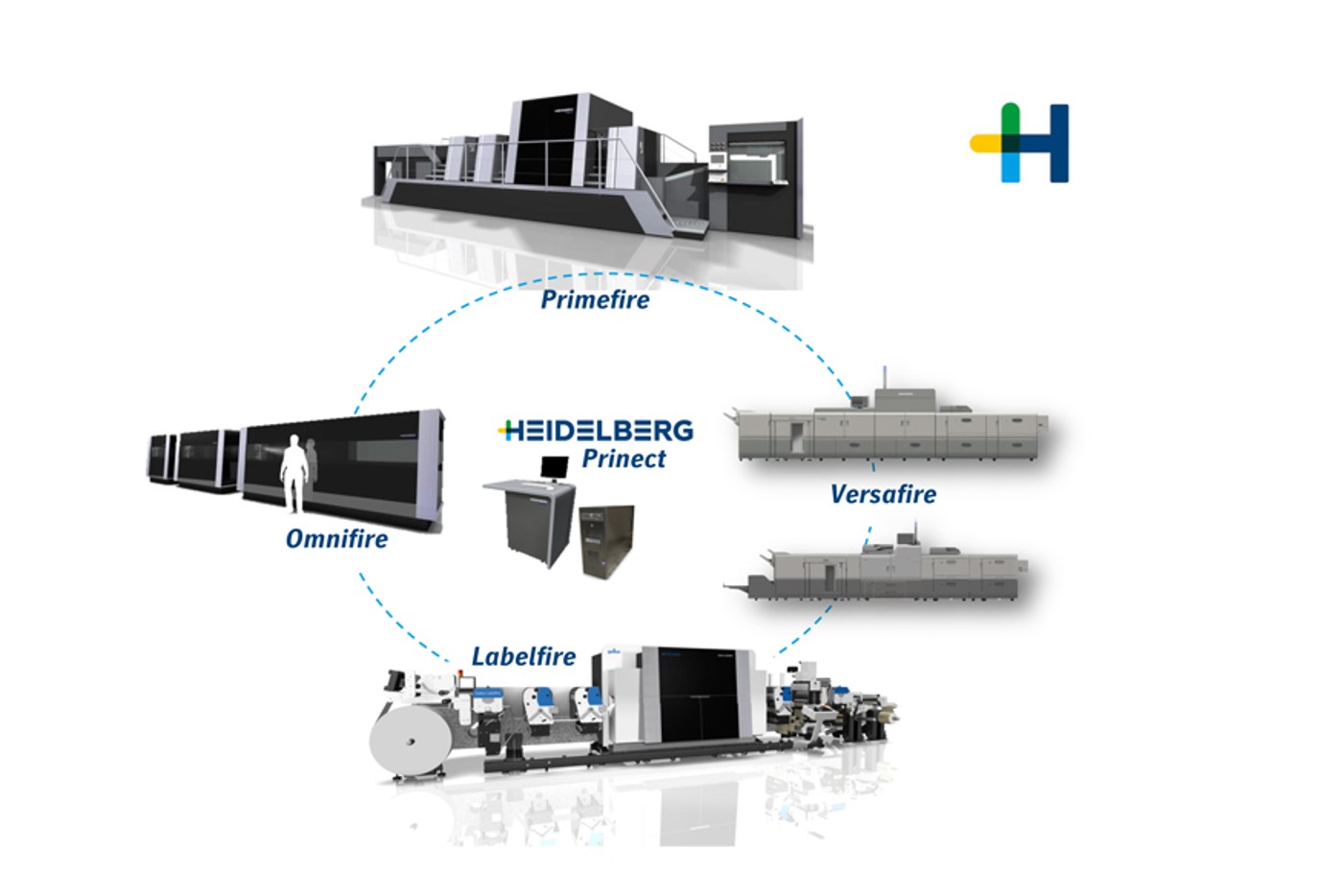 Heidelberg will be marketing its entire digital printing offering under a standardized family name, the "Fire" product line, as of drupa 2016. Customers will then be able to choose between the new Primefire 106, Versafire CP/CV, Omnifire 250/1000, or Gallus Labelfire 340 according to their needs.
Previous
Next
Heidelberger Druckmaschinen AG (Heidelberg) is extending its digital printing portfolio for drupa 2016 with a world premiere for the industrial production of digital printing applications in B1 format: the company will be presenting the Heidelberg Primefire 106 based on the leading inkjet technology from its development partner Fujifilm and the proven peak performance platform from its own offset technology. Core competencies of Heidelberg such as the non-contacting paper sheet guide or the proven feeder and delivery technology are therefore incorporated into the system. The company is thus smoothing the way for the industrial production of digital printing applications in a new format class. Heidelberg is also taking account of the demanding market requirements of many companies, particularly from the consumer goods industry. They want an integrated solution for fast, flexible, versioned or personalized, demand-oriented and economic production of innovative printed products in short to medium production runs to support their increasingly digitized production processes, with quality on a par with the standard familiar from offset printing. At the same time, Heidelberg is opening up new business models for users which meet these requirements head on.
"With the world premiere of the Heidelberg Primefire 106 we have reached another milestone in our digital strategy: achieving success in working with partners to bring systems to the market within the shortest time. This will help our customers to address the increased market challenges in a digitized world in the future also. Now we are the first provider to enable the industrial and integrated production of digital printed products in the Smart Print Shop. At the same time, in doing so we are also opening up opportunities for the future growth of Heidelberg", says Stephan Plenz, Member of the Management Board and responsible for Heidelberg Equipment, during an advance presentation of the new system.
World premiere of the "Fire" product line: Heidelberg introduces a standardized portfolio name for its entire digital printing offering
The Heidelberg digital printing offering will therefore have the following structure as of drupa 2016:
Smart Print Shop: integration of digital and offset printing
Heidelberger Druckmaschinen AG
Further Information