drupa 2016: Heidelberg a driving force behind industry's digitization
02/22/2016
Portfolio expansion in digital and services growth segments opens up new business models and applications in industrial environment
Industrial digital printing system improves flexibility and productivity
Digitized value chain in fully integrated pressroom
Cloud-based service platform to boost competitiveness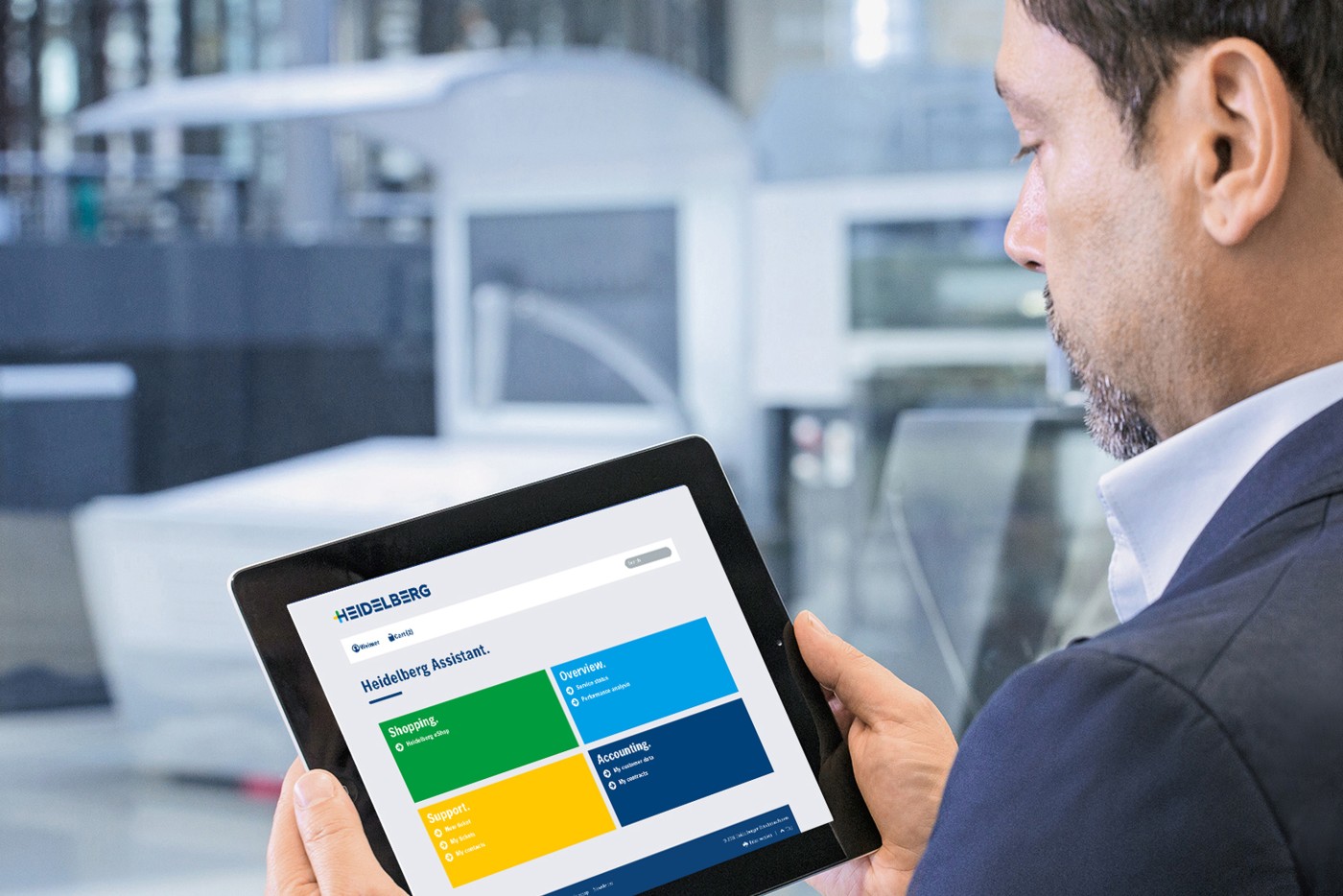 Heidelberg will be presenting the digitized future of the print media industry at the drupa 2016 trade show.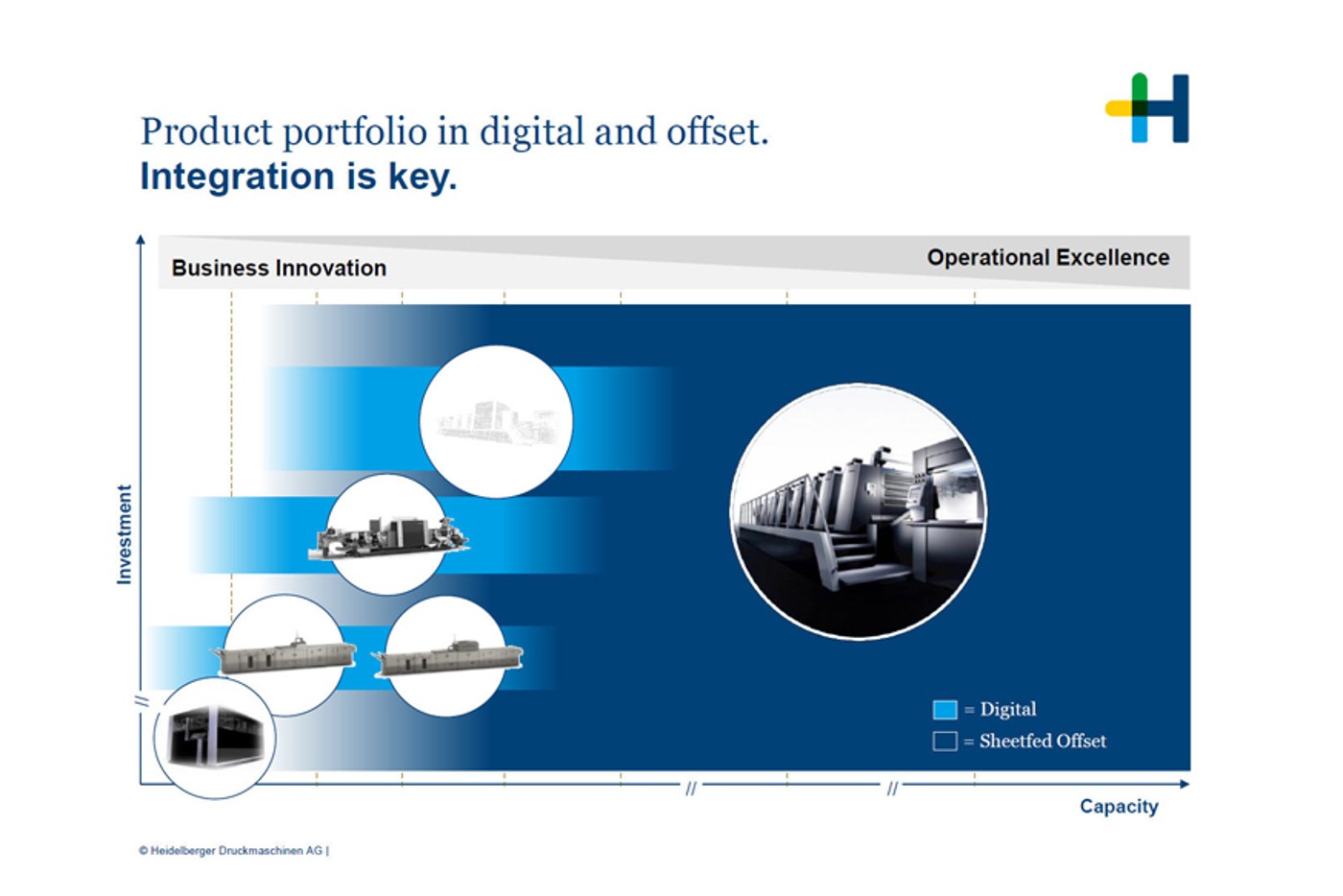 Heidelberg offers an integrated product portfolio (digital & offset) – for new business models and a highly efficient overall process.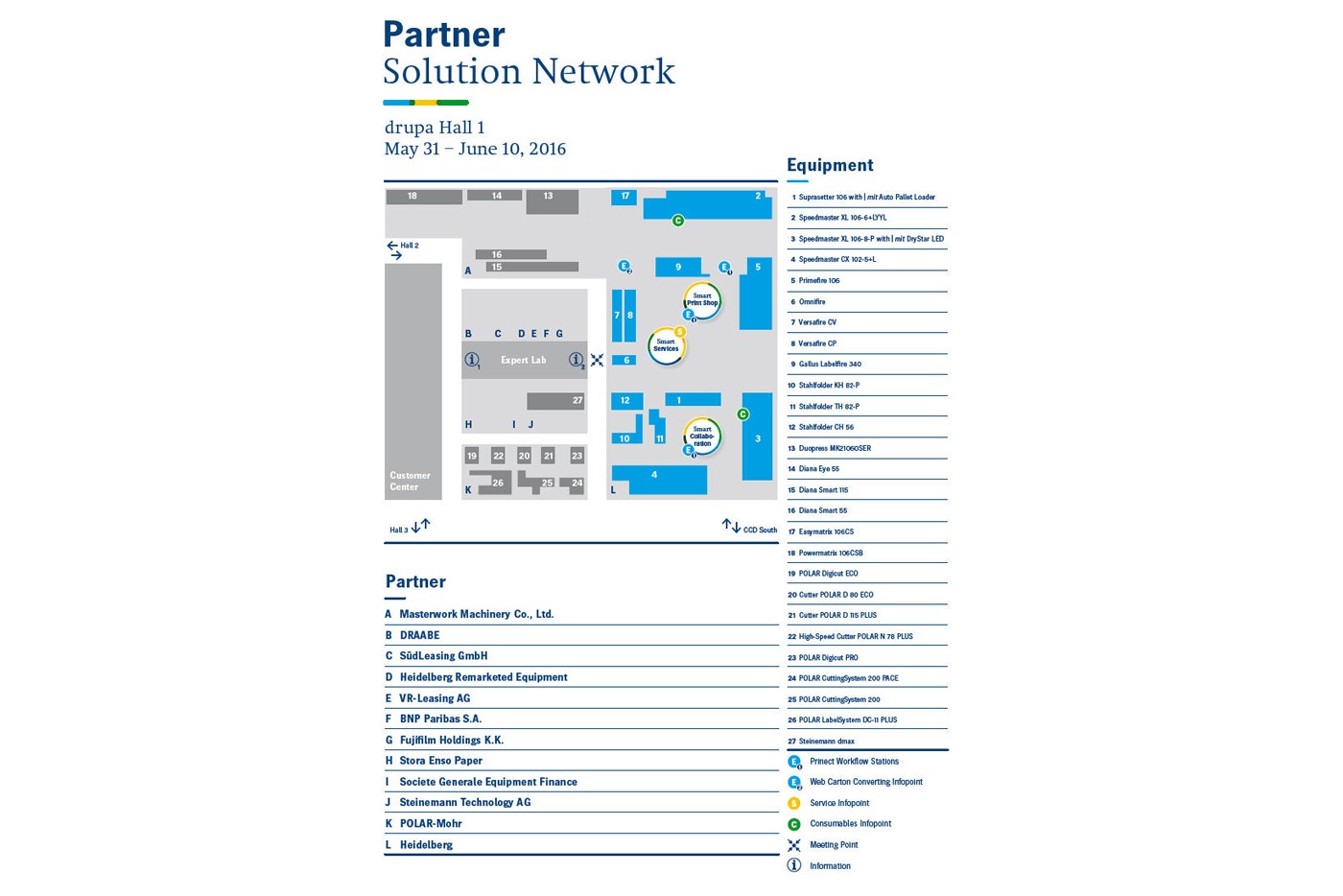 In Hall 1 in Düsseldorf, Heidelberg and its partners will be exhibiting integrated business models for commercial and packaging printing under the motto "Simply Smart".
Previous
Next
Heidelberger Druckmaschinen AG (Heidelberg) is acting as a driving force behind the industry's digitization and further expanding the packaging, digital, and services growth segments to coincide with the drupa trade show. One focal point in this respect is making print shops more competitive by integrating and automating the customer's entire value chain. To this end, systems will in future operate ever more independently and autonomously with the relevant services. Another aim is to extend customers' business models with new digital printing solutions. The new digital printing system developed in collaboration with Fujifilm is designed to open up new market segments by making industrial printing even more flexible.
"We will take our industry into a new digital era by stepping up our investment in the digital and services growth segments. Our customers expect us to deliver added value and enhanced business opportunities, and we are actively helping them make the transformation to a digitized future," said the company's CEO Gerold Linzbach.
Heidelberg will be presenting the industry's digitized future under the motto "Simply Smart" at drupa 2016 in Düsseldorf. In an industry environment that is still changing rapidly, print shops need to continuously improve their efficiency and respond to the global demands of end customers in ever faster and more flexible ways. It is important when doing so to shape the digitization of their own business model and involve print buyers in this process.
Industrial digital printing system improves flexibility and productivity
Digitized value chain in fully integrated pressroom
Cloud-based service platform to boost competitiveness
Further Information