2019 training year gets underway at Heidelberg – hand in hand with digital transformation
08/30/2019
Increasingly digital content makes training portfolio more attractive
Another 99 trainees start out at Heidelberg sites in Germany
Virtually all graduating trainees offered employment
Would-be IT specialists well catered for again
Popularity of dual study courses continues to grow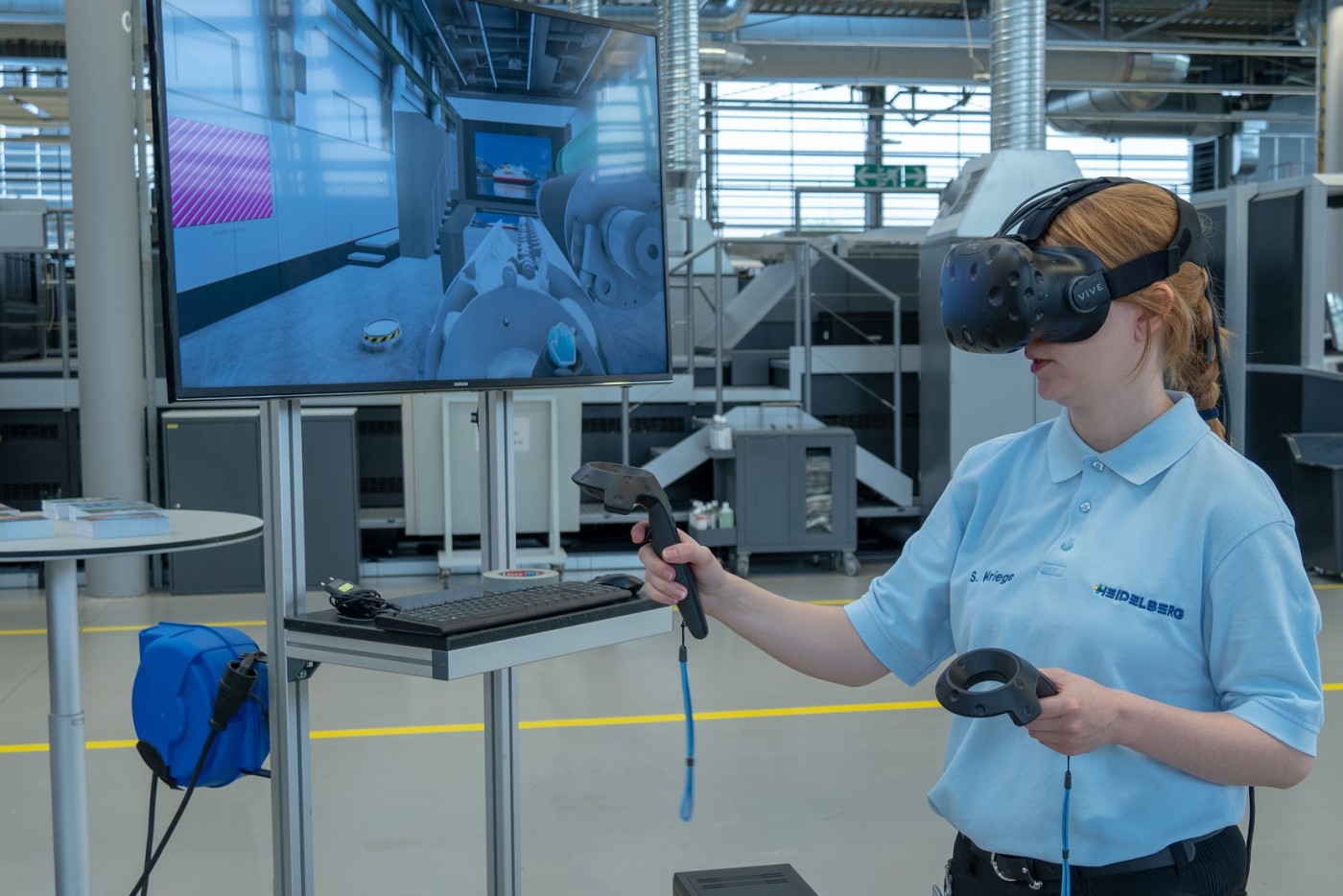 Virtual learning content and the use of cutting-edge tools are standard in many occupational profiles at Heidelberg.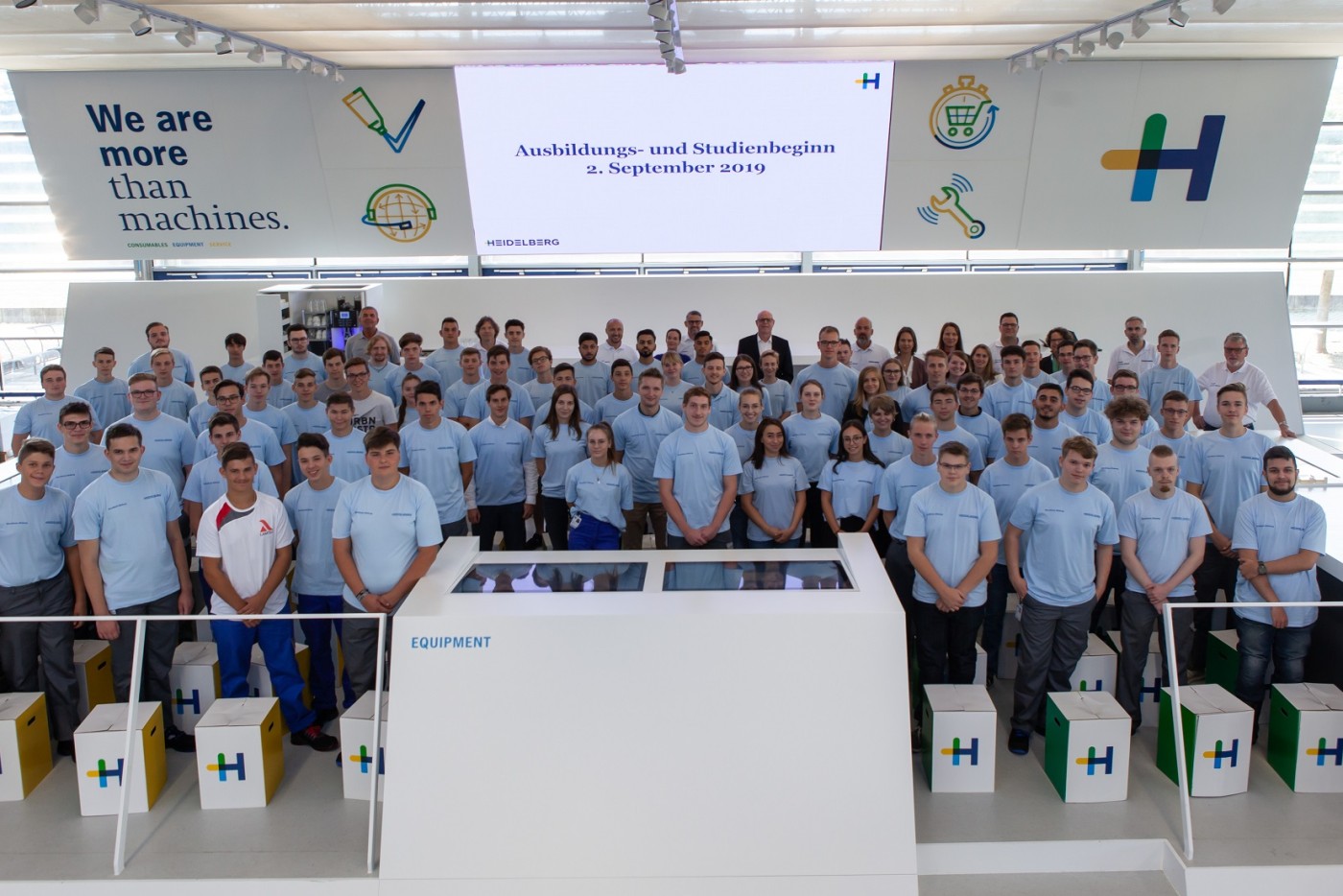 The trainees and students of the year 2019 at the Wiesloch-Walldorf plant together with CEO Rainer Hundsdörfer (back row, right side of the picture).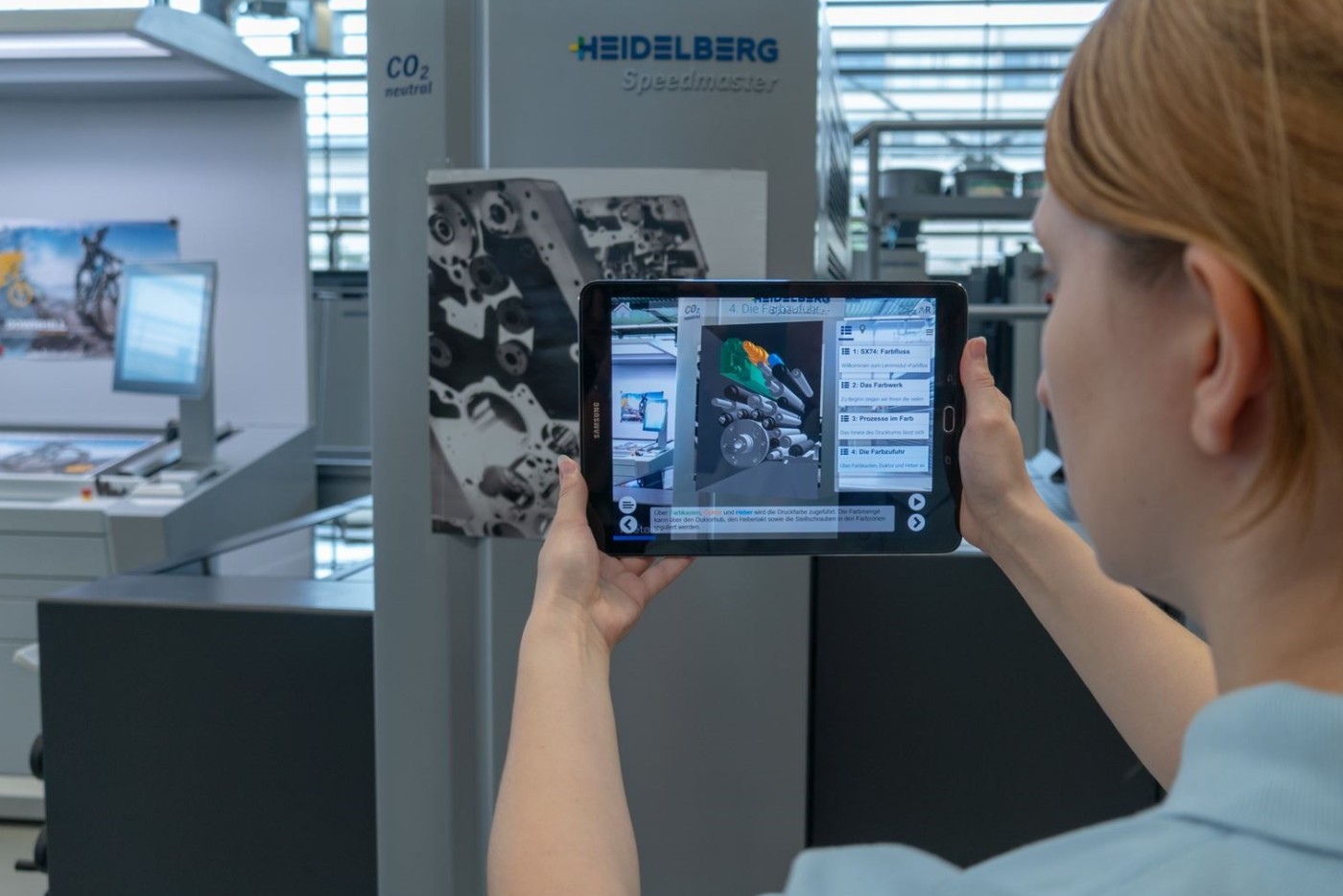 Trainees use virtual reality technologies to explore the structure and interior of a press.
Previous
Next
The training year at Heidelberger Druckmaschinen AG (Heidelberg) starts on September 1, 2019. Another 99 young men and women are embarking on their training or dual study courses at one of the company's four sites in Germany in 2019. The digital transformation at Heidelberg and the vocational training there go hand in hand, with digital content becoming increasingly important in various areas and also making the training program more attractive. Virtual learning content and the use of cutting-edge virtual reality technologies are now standard in many occupational profiles. Heidelberg also regularly reviews the occupations for which training is available and adapts these to requirements. By now also offering training for budding IT specialists, the company is responding to the demand caused by the digital revolution. Three young people from the new intake for the 2019 training year will be starting out on this career.
Popularity of dual study courses continues to grow
Further Information