Commercial printer wants to grow further with Push to Stop concept through autonomous printing
08/01/2019
Micropress Printers Ltd. invests £4 million in new Heidelberg press and paper warehouse
New Speedmaster XL 106-8-P can process up to 30 jobs automatically
High productivity and color stability important criteria for almost 24/7 operation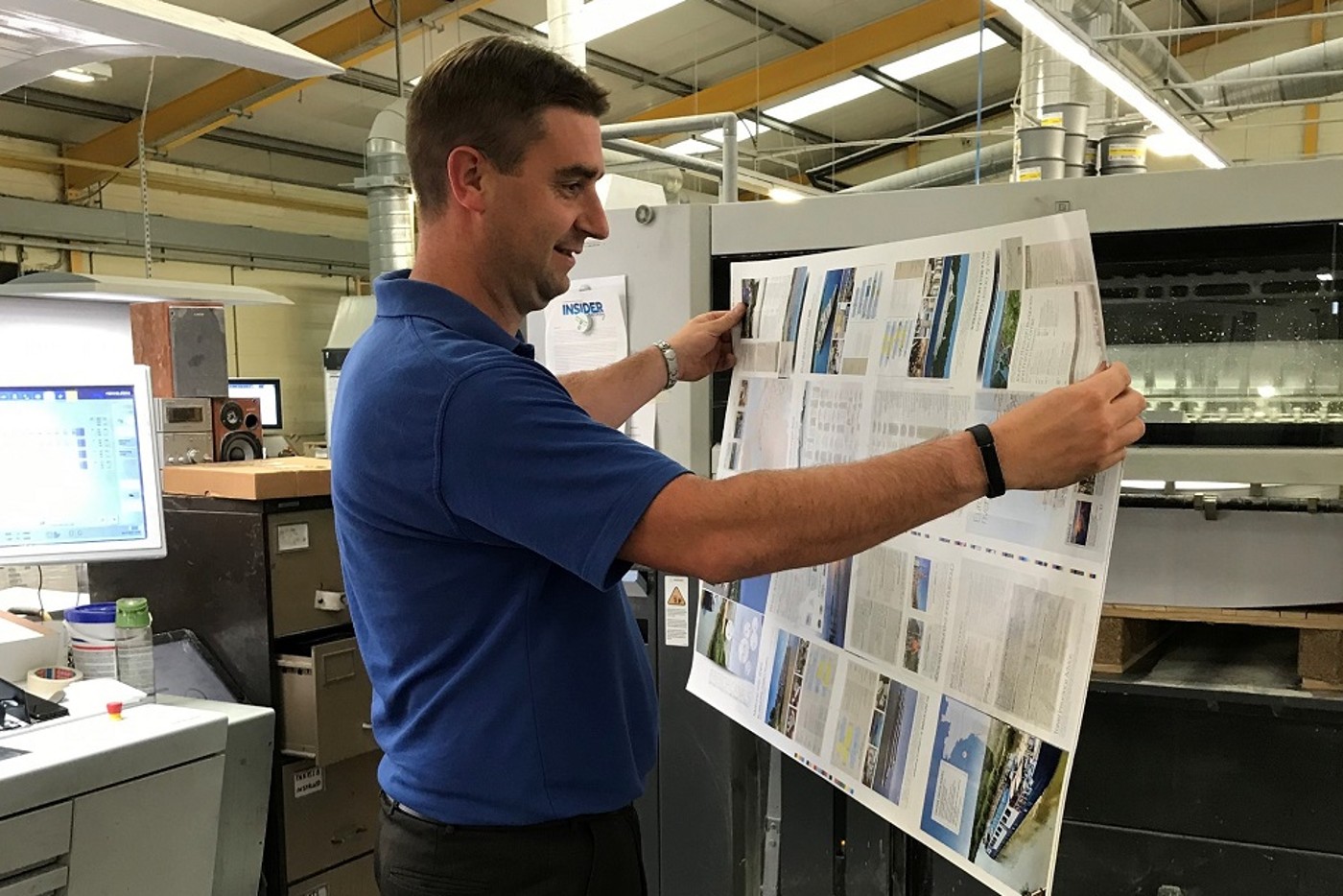 James Cross, production director at Micropress Printers Ltd., can now process with the Push to Stop-concept up to 30 jobs automatically with his new Speedmaster XL 106-8-P.
Micropress is going to install a Push to Stop concept Speedmaster XL 106-8-P with Autoplate XL and Inpress Control next month. This innovative operating concept from Heidelberger Druckmaschinen AG (Heidelberg) implements autonomous printing for certain standard jobs. At the same time, it has secured planning permission for a 16,000 sq ft paper warehouse and builders are in place to start the work which will be completed early next year. Together, these represent an investment of £4m by the Southwold company.
"Our business is growing and to manage that we have to remain at the forefront of technology," says James Cross, production director. "Already this year our turnover is 10% ahead, and profit 12% ahead, of the same period last year." The current 80-20% split between B1 and B2 production respectively might be nudged a little bit more in favor of B1 following the long perfector installation. Micropress produces a wide range of products from leaflets to magazine and catalogues in a range of formats and using different paper stocks. The company runs virtually 24/7 with just a break on Saturday night. With its 180 employees, Micropress intends to generate between £18 to £19 million this year.
High productivity and color stability important criteria for almost 24/7 operation
Further Information