Retrospective.
That was Wordskills 2017.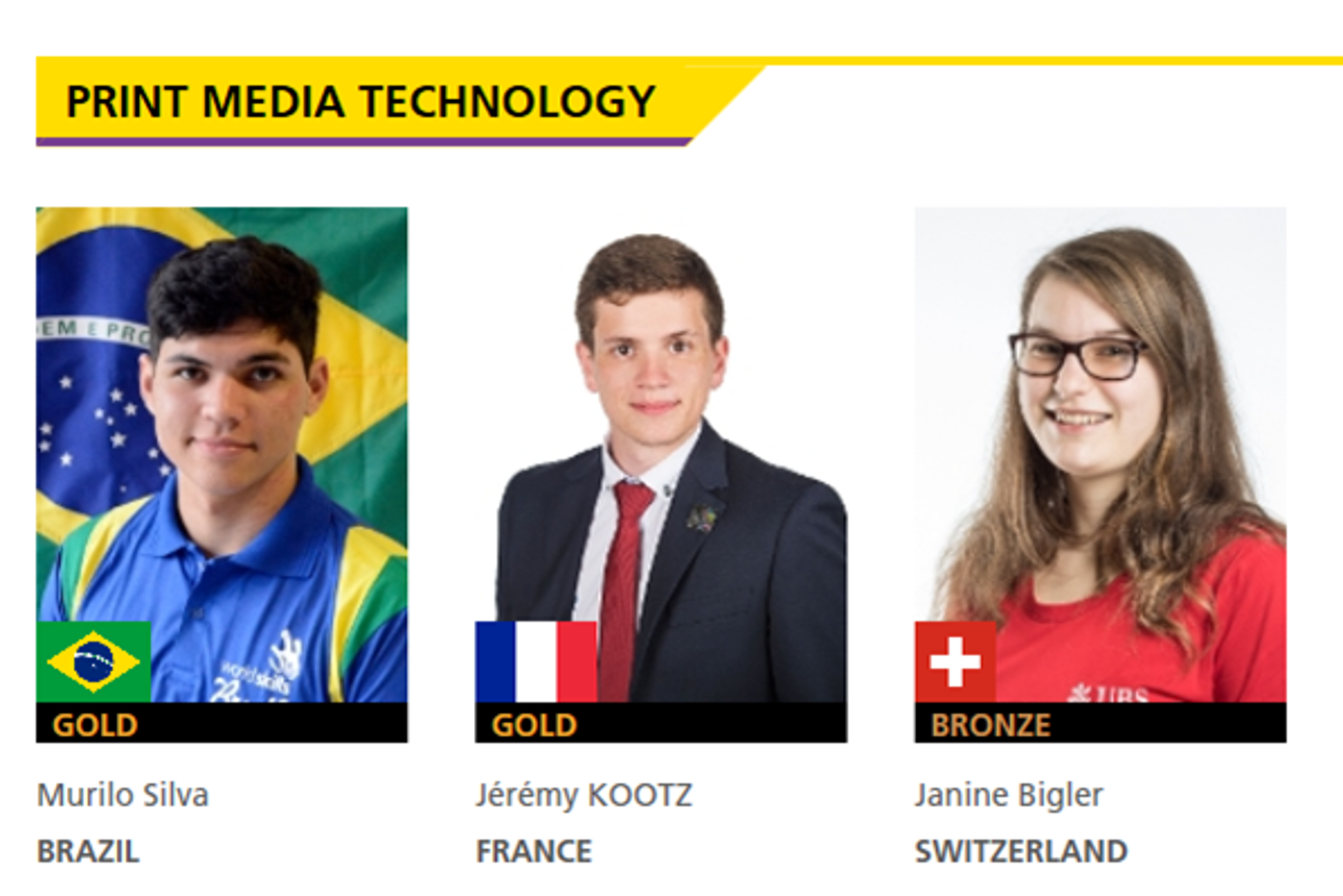 The 2017
Print Media Technology
champions.
Congratulations!
Die Teilnehmer lagen an der Spitze so eng beisammen, dass die Jury entschieden hat in diesem Jahr zwei Goldmedaillen zu vergeben. Wir gratulieren Murilo Silva, Brazil und Jérémy Kootz, France. Bronze ging in die Schweiz an Janine Bigler – herzlichen Glückwunsch.
Further Information
Speedmaster SX 52

Merchandising-Shop

Immerse yourself in the world of Heidelberg merchandise.
More

Digitaldruck / Versafire

Saphira Consumables

Tested and proven for best printing and production results. Consumables


Service Agreements

Peace of mind and money savings with our tailor-made service agreements.
More