September 24 to 27, 2019.
Spotlight: Labelexpo
Europe 2019.
Visit us hall 5, stand B28/C31.
Gallus at Labelexpo.
Gallus, a Heidelberg Group Company, presents a large range of label printing presses at Labelexpo Europe 2019.
Under the motto "Powered by Your Trust", the Gallus stand will showcase the company's most popular narrow web presses including:
two Gallus Labelmaster, a Gallus Labelfire and a Gallus Smartfire (hall 5, stand B28/C31).
The wide range of label printing presses will be equipped with new functions that enable customers to benefit from higher quality standards in digital embellishment, produce variable print applications, and improve productivity in conventional label production.
In addition to the premiere of the new Digital Printbar – a digital embellishing unit designed specifically for opaque white – the showcase in Brussels will also include live demonstrations of a new quick-change die-cut unit on the Gallus Labelmaster Advanced. Further highlights on the Gallus Labelfire digital label printing press will include fully variable data printing (fVDP for short) and the Digital Embellishment Unit. Gallus will be exhibiting in hall 5, stand B28/C31.
Fill out the form below to make an appointment with our experts!
Live demonstrations
Gallus will have every 1 ½ hour sequential, successive live demonstrations of all presses in hall 5, stand B28/C31:
Gallus Labelmaster and Gallus Labelmaster Advanced (with new Digital Printbar / with new Rotary Die-Cut Unit Quick / with new Matrix Rewinder)
Gallus Labelfire with integrated Digital Embellishment Unit (DEU)
Gallus Smartfire
Gallus Screeny and Services integrated in Live-Demo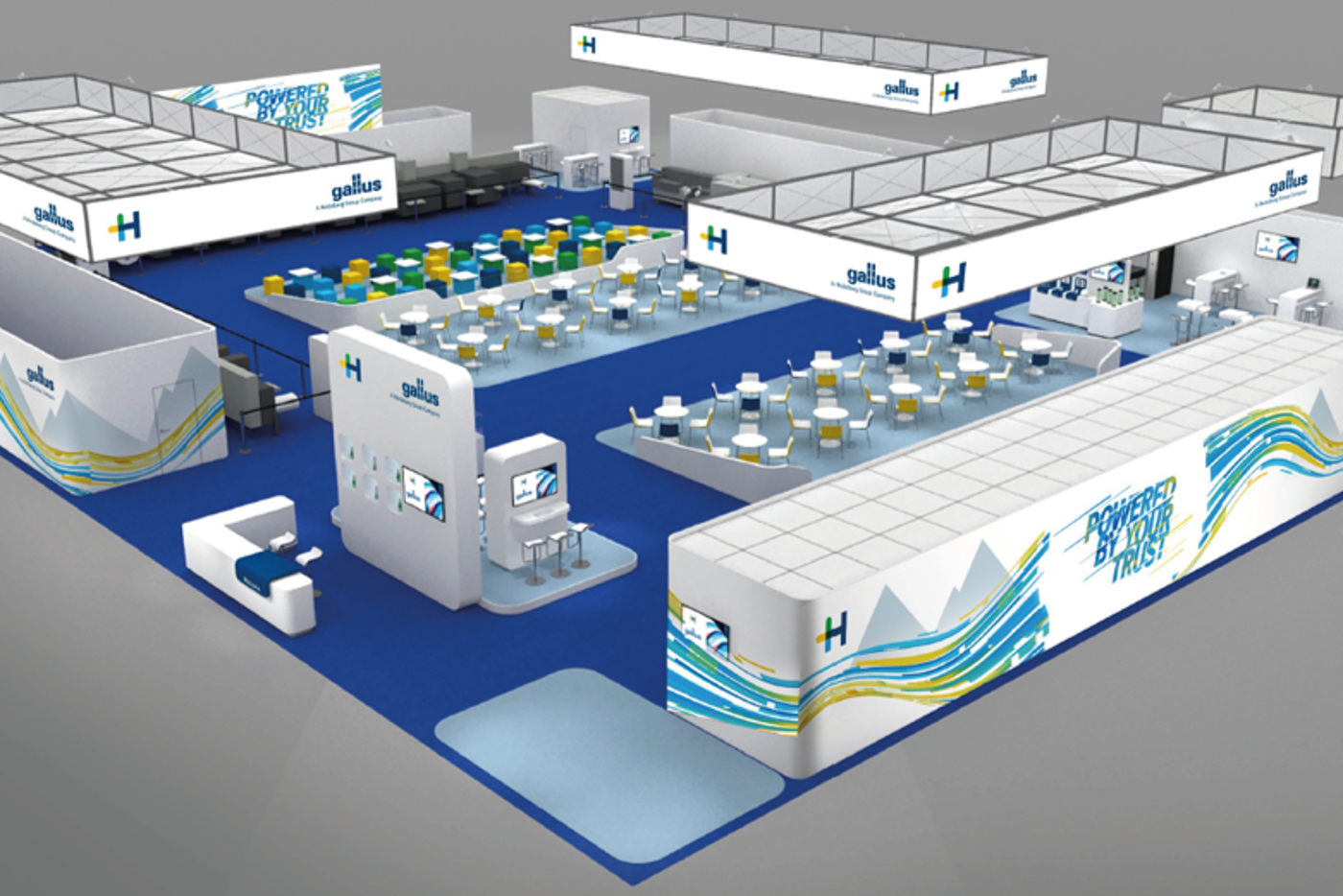 Demo times:
Tuesday & Wednesday: 10:15 a.m. / 11:45 a.m. / 1:30 p.m. / 3:00 p.m. / 4:15 p.m.
Thursday & Friday: 10:15 a.m. / 11:45 a.m. / 1:30 p.m. / 3:00 p.m.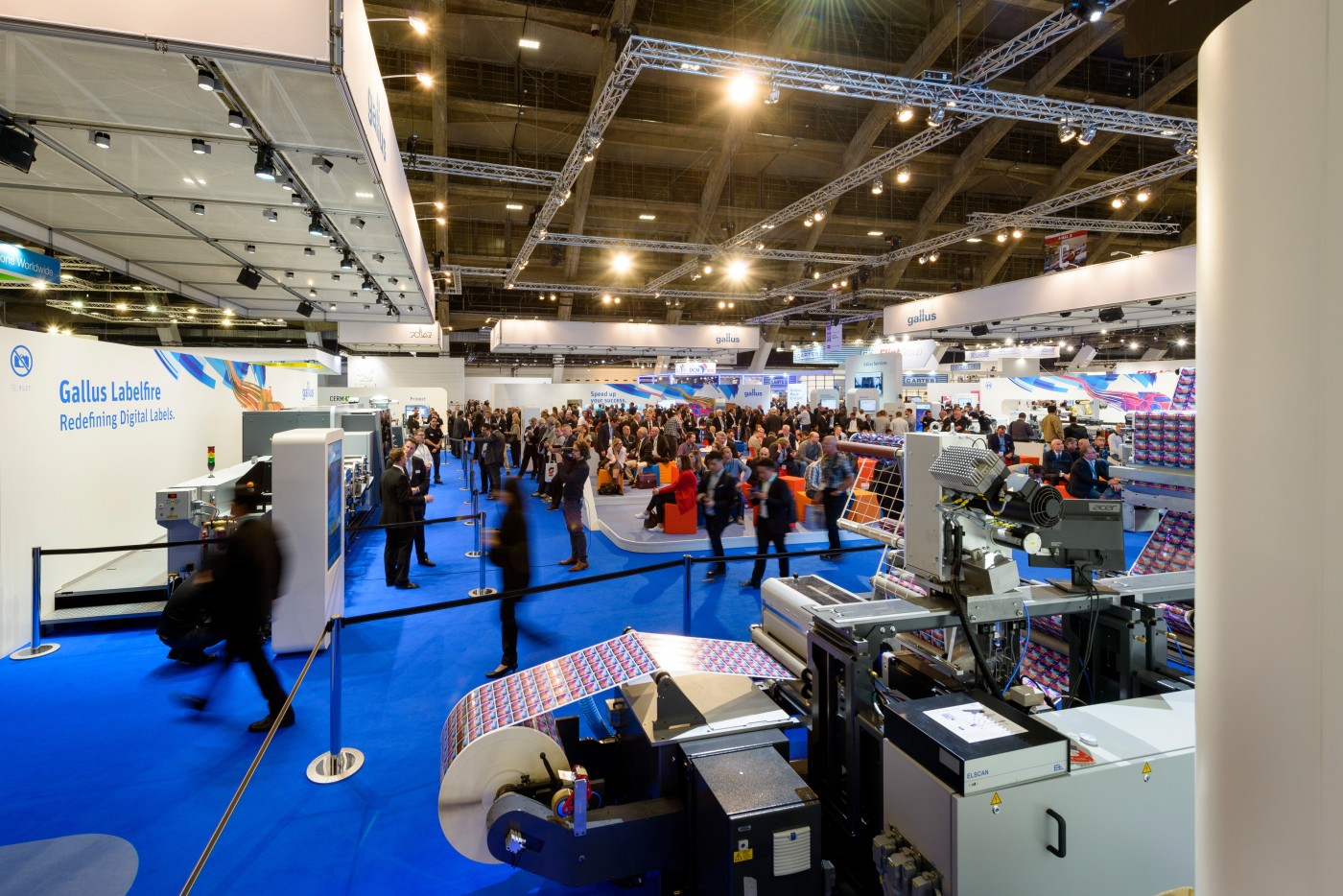 Booth party & happy hour
Come to our Booth party "Gallus Swiss Night"
Thursday September 26,
5:30 pm - 9.00 pm
Gallus Happy Hour
Every day from 17.00 –18.30 at the booth, with St.Galler Bratwurst (famous original St. Gallen sausage)

Highlights
Gallus Labelmaster with a new, rotary quick-change die-cutting unit
Change die-cutting formats in under a minute – Gallus launches its new rotary die-cutting unit at Labelexpo. Visitors to Brussels will be able to witness the fastest ever change of die-cutting format in the company's history in live demonstrations on a Gallus Labelmaster Advanced equipped with the new Rotary Die-Cut Unit Quick, a fully rotary front-loading die-cutting unit.
Launch of Digital Printbar for a new dimension in digital embellishment
Depending on the job requirements, this new digital embellishing unit can be a highly cost-efficient alternative to conventional embellishing methods. The new Digital Printbar is an inkjet printing unit designed specifically for digital insetting of highly opaque, digital white. With a printing width of 430 mm (17 inches), the new, shiftable Digital Printbar benefits from inkjet-based digital print technology and achieves an opacity to rival that of conventional screen printing. The new Digital Printbar will be showcased on the Gallus Labelmaster but can easily be integrated into other systems such as the Gallus Labelfire or Gallus RCS 430.
Gallus Labelfire – Hybrid printing at its best
The Gallus Labelfire hybrid label printing system gives label printers the flexibility to combine additional conventional printing and embellishing processes such as flexo, screen-printing, and cold-foil embellishment with the possibilities of digital printing.
Full variable data printing and Industrial variable data printing with Gallus Labelfire
Gallus will be using the "Your Smoothie" campaign to demonstrate fully variable data printing (fVDP) with the Gallus Labelfire at Labelexpo. The possibilities of the Gallus Labelfire's digital unit combined with the fully variable data printing option are able to cover every possible requirement.
Industrial variable data printing (iVDP) with Gallus Labelfire: Label printer and converter can use this digital label press to print even very small batch sizes as well as items including bar codes, 2D codes, and serialized or personalized labels, which are in ever greater demand.
Gallus Smartfire
The digital label printing press is ideal for short runs that are constantly changing, this press is a cost-effective, professional solution for anyone who is looking to move into digital label printing. Gallus Smartfire will be on show in live demonstrations at Brussels Expo.
Don't miss out!
Whether you are looking for a conventional, digital or a hybrid line, you will find the best suitable label printing solution tailored to your requirements at our stand.
Visit us at Labelexpo Europe 2019
(Brussels, September 24 to 27)
in hall 5, stand B28/C31!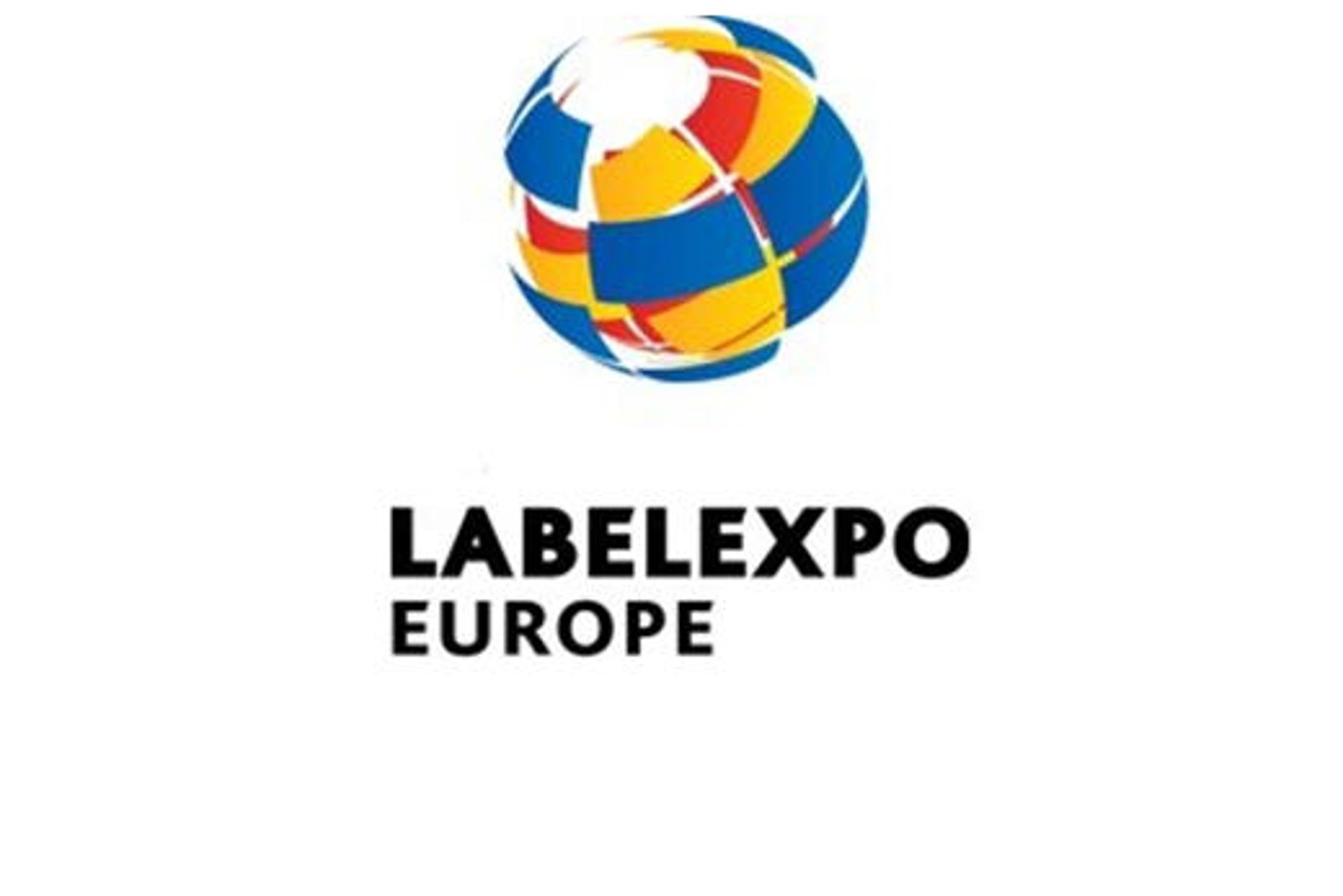 Meet the Gallus team at Labelexpo.
Book an appointment now.